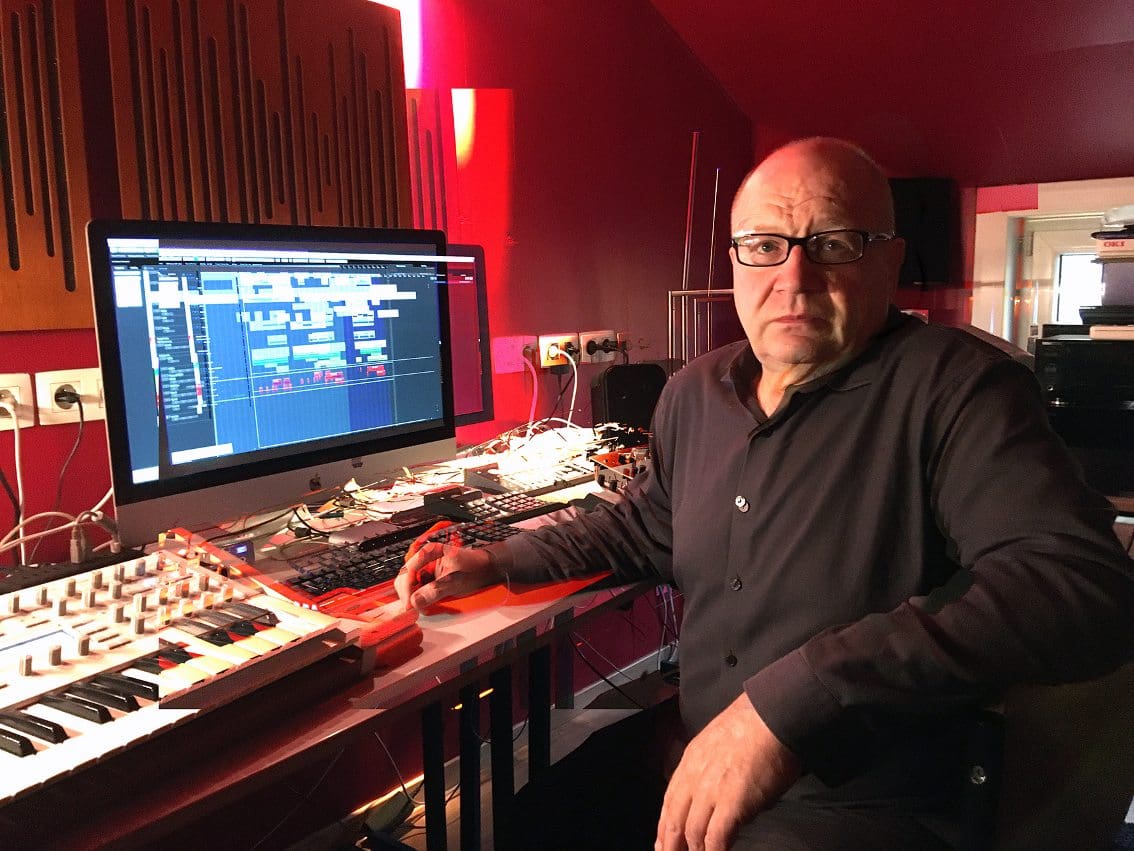 Out now under the Daniel.B.Prothese moniker is the (self-released) double CD "HollEKtroKraut​/​HellEctroKraut" (you can get it here on Bandcamp). As the title suggests, Daniel B. has been exploring his Kraut electro side this time.
We got in touch with Daniel B. for a small chat on this new release.
SL: The title of the double album, and the music, refers clearly to the Krautrock era which Can, early Kraftwerk, Neu!, Amon Düül II, Ash Ra Tempel, Tangerine Dream, and Faust made popular. Which band jumped out the most for you back then?
DB: Well, all of them , but Can and Faust where probably and still are favourites when it comes to the more rhythmic feel in Krautrock for me. Amon Düül represented the more psychedelic side as an evolution of US and UK psychedelia. I also quite like an almost pop band incursion from some of those guys ( Neu!) called "la dusseldorf"…. and I did think of them while making some of the material of Hollektrokraut. The motorik (dingerbeat) rhythm as been an influence since my early beginnings as a drummer.
SL: How come you end up producing the material right now? Revisiting your youth or…?
DB: As you know under the protheses name I like to explore many horizons, and some of the ideas / bass lines are recent others I just had filed away and now found the opportunity, to use them on this project, to make a coherent ensemble. When I compose , even when I did for front 242, I had no real limitations music wise, it is just that I never used a lot of the stuff I did when working under the 242 name.
SL: The Daniel B. Prothèse umbrella has a lot of different sounds under it, from noise to industrial, now Krautrock. There isn't really one tag you can put on your music. It's a clear outlet for your personal taste, not what the market would expect from you.
DB: That is why I reused and pirated the EBM thing : Electronic .B. music (smiles).
SL: What's next?
DB: In the works, something harder like "CHZWaaR+ZMe+aaL" (editor's note: out via Bandcamp and on vinyl via Alfa Matrix), but also more structured, and more on one line, concept wise as an album…. also shorter… I think. Then I also have plans for super dark "doomy" ambient and of course there will be a new nothingbutnoise cd also by the end of the year.
You can check out the double CD album right below.