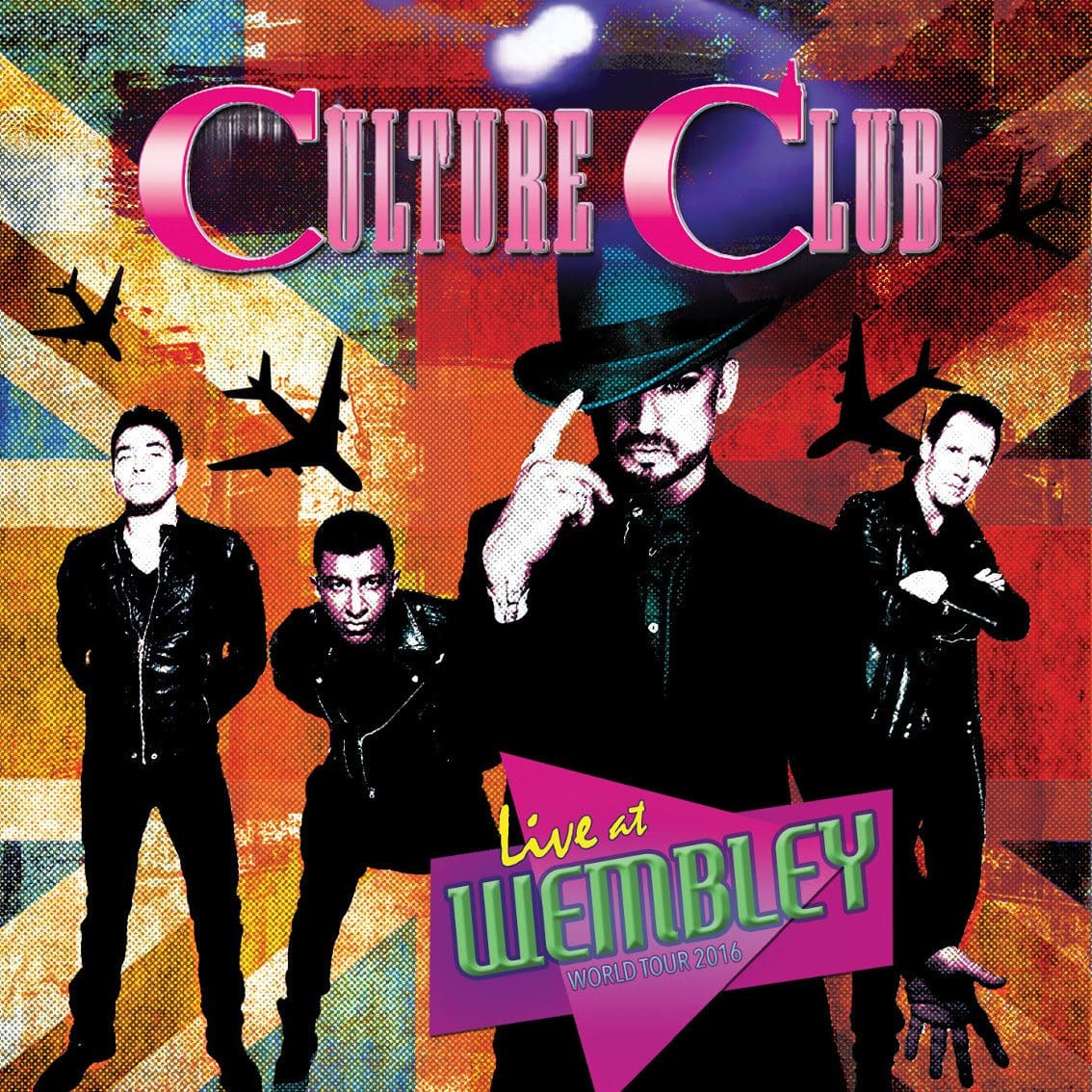 Out now – and available right here – is the "Live At Wembley" recording from '80s icons Culture Club on DVD, Blu-Ray, and CD. For this show (which took place in 2016), all 4 original band members (Boy George, Jon Moss, Roy Hay and Mikey Craig) reunited for which is supposed to be the band's final show together at the historic Wembley Arena in London.
Boy George: "We were thrilled to be back home for the final show of such a highly successful reunion tour. Being able to document this show on film before our hometown fans, friends and family, with all the original members of the band, where it all began for us in London in 1981, makes this concert film release that much more special for our fans to enjoy for many years to come."
The live set includes a string of hits such as "Karma Chameleon," "It's A Miracle," "Do You Really Want To Hurt Me," "I'll Tumble 4 Ya," "Church Of The Poison Mind," and "Miss Me Blind." Special features on the DVD and Blu-Ray include exclusive interviews and behind-the-scenes footage with the band members.
Small note for the bootleg insiders, the cover artwork reminds of that infamous bootleg label Imtrat which had the most horrendous '80s lay-out ever, but good sound quality.
Below is a trailer from the show.