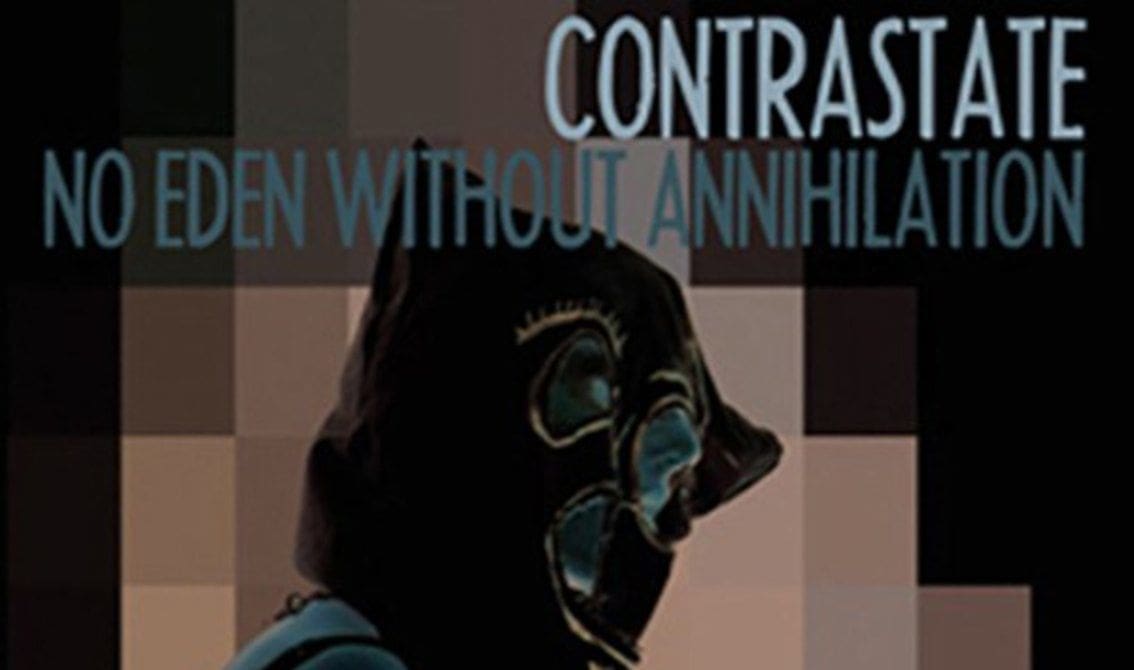 Contrastate follow up their last studio album "A breeding ground for flies" with this sister release, out later this month and available right here to order.
The album is released in a limited edition of 300 vinyl copies with full colour printed inner sleeve and bonus CD (with different, full colour artwork). The tracks on this release were performed live at various venues across Europe between 2012 and 2014.
Contrastate, who had a break in work between 2000 and 2010, were originally formed in 1987 in London by Stephen Meixner and Jonathan Grieve and were joined later in 1992 by Stephen J.Pomeroy. Contrastate's early experiments were in avant-garde music and performance under the monikers of The Disciples of Delmonte and The State Organisation and were heavily influenced by the industrial and the experimental music scene of the 70's and 80's as well as experimental film, theatre and writing.