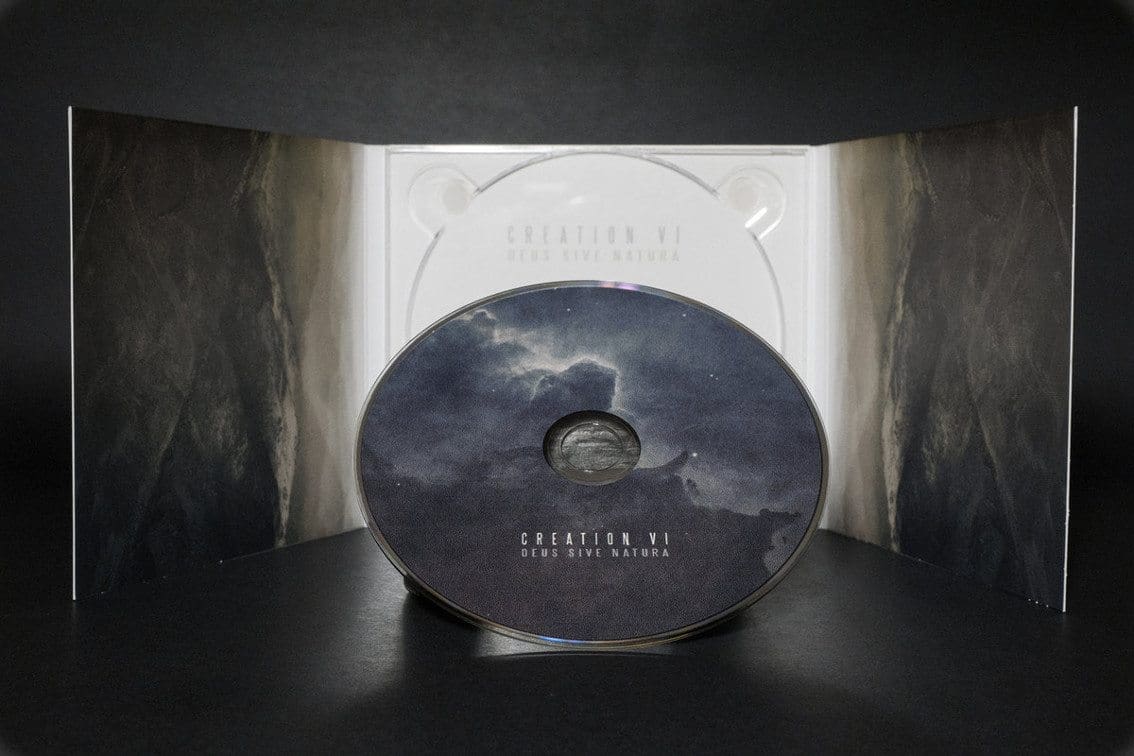 Drone veteran act Creation VI (started in 2006 by the duo Tim Six & Aloe, based in Yaroslavl, Russia) presents us with his debut album on Cryo Chamber: "Deus Sive Natura". Interesting to know for the audio fanatics, the material has been recorded on old tapes "for a fuzzy warmth" as the band describes it.
On the album you'll find an abundant use of acoustic instruments like blockflute, chinese flute (hulusi), shruti-box, harmonica, ocarina, kazoo, bells, chimes, seeds & seedpods. Add to that tribal drums and you recognise immediately that this is hypnotic ritual shaman material. Especially – and warmly – recommended for those of you who enjoy Ugasanie, Paleowolf and field recordings.
You can order the album right here on Bandcamp as a high quality audio download or as a 6-panel digital (limited to just 500 copies) with splendid artwork by Cryo Chamber boss Simon Heath.