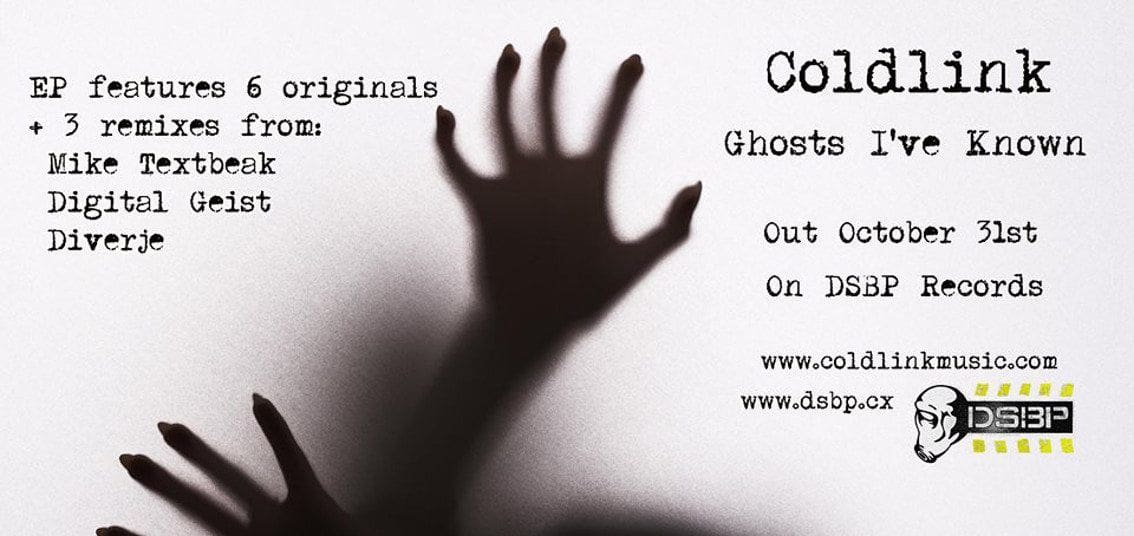 Those who downloaded our free "Face The Beat: Session 3" compilation since it was launched last year will surely know Coldlink who was featured on this mega-compilation with the track "Ghosts I've Known", which now turns out to be also the title track for the album the band has released on DSBP Records.
The 9-track album is the band's debut and you can order it via the DSBP label store.
Coldlink is the new all-electronic project from Filament 38's singer/writer Rob Armstrong & keyboardist/writer Shawn McNoldy. Drawing from legends like Nitzer Ebb and NIN, their influences also include dark electro, coldwave and old school industrial.
Check the album preview below.