'Click Interview' with Ordo Rosarius Equilibrio: 'Sex Rouses Attention – Philosophy Rouses Suspicion'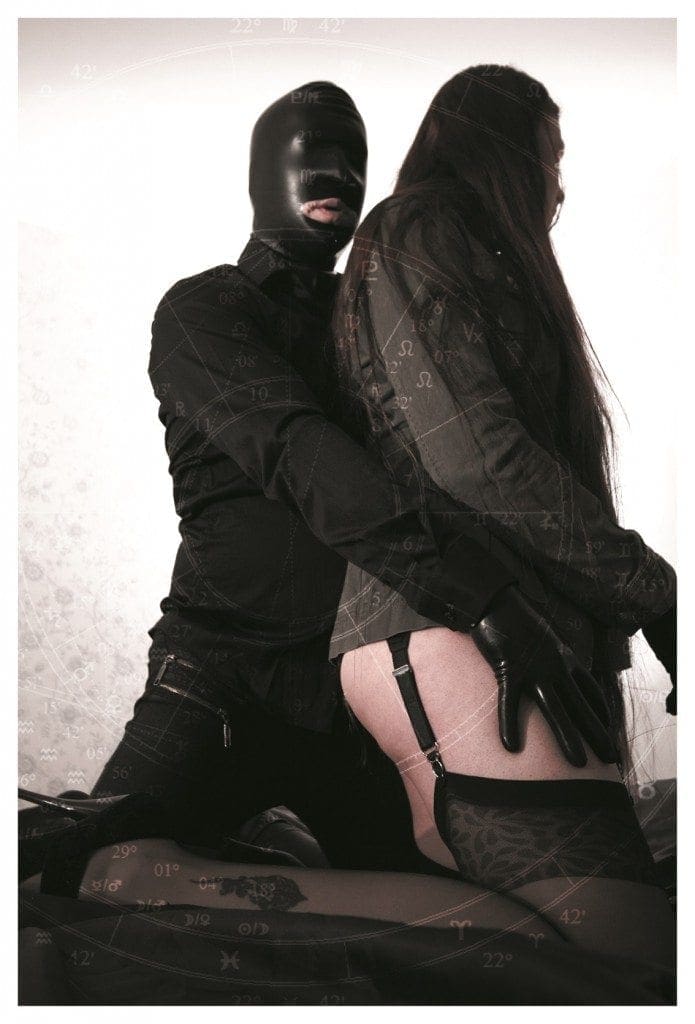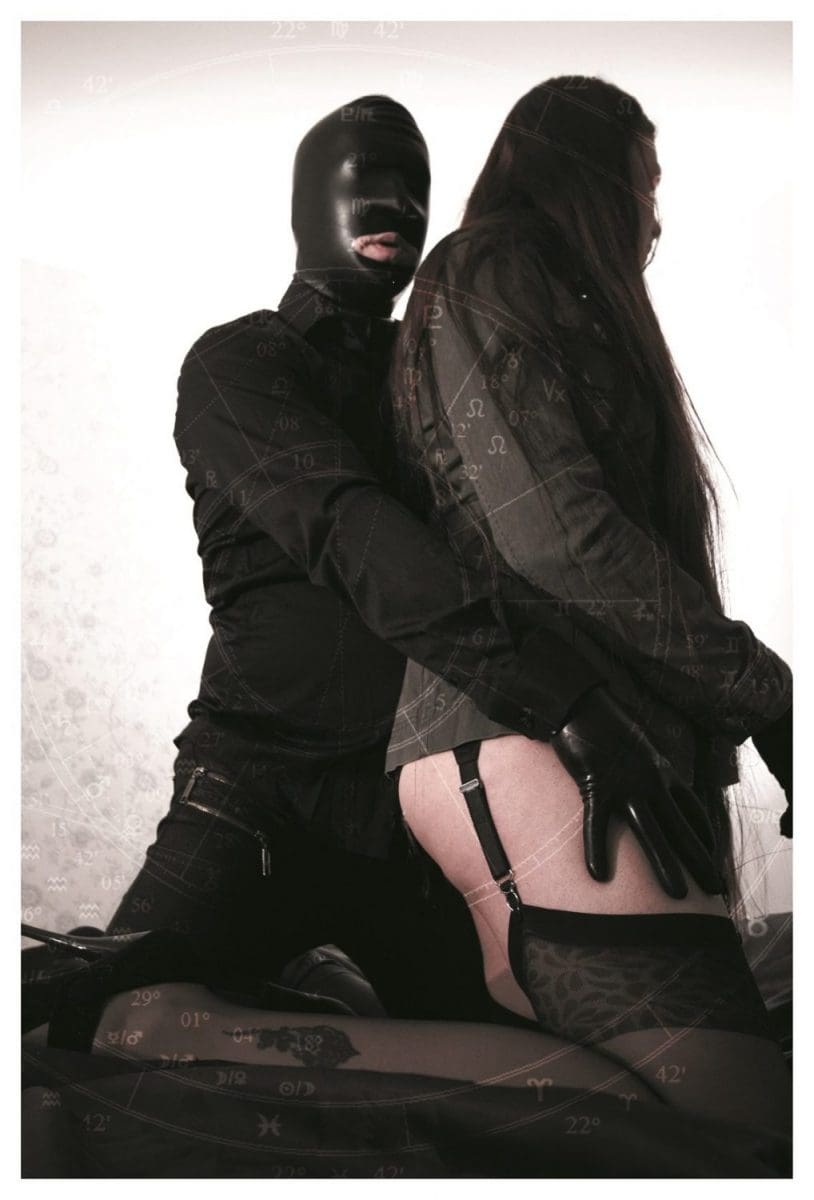 Ordo Rosarius Equilibrio was set up at the end of the 90s by Tomas Pettersson (Liber T). Together with his girlfriend, Rose-Marie Larsen (backing vocals and live member) the band rapidly became a renowned formation of the legendary Cold Meat Industry label. The sound has been often describes as a mix of dark-ambient, neo-folk and industrial revealing an explicit lyrical content. A few years ago now Ordo Rosarius Equilibrio made surprising move, leaving CMI to sign at Out Of Line. The album "Songs 4 Hate & Devotion" was released in 2010 and the EP "4Play" in 2013. The band is now back on track, having unleashed a new opus "Vision:Libertine", which according to me appears to be their most accomplished work ever. Time for a chat with Liber T.
(by Inferno Sound Diaries)
Q: How does it feel to have achieved this new album, which is the first one in six years?
Liber T: It feels relieving and fulfilling; especially since there were times when I doubted that another ORE album would ever see the light of day.
Q: "[Vision:Libertine] – The Hangman's Triad" was originally meant to be released as an EP so how did it finally become a full length album and what is it all about?
Liber T: I came to the conclusion that full-length albums are a waste of time. Why spending years and years making an album that has a life expectancy to survive for about two months before it is obsolete? It doesn't seem very constructive. So I decided that ORE would start making EP's and that I would release a smaller number of songs more frequently. But I failed. First I made 6 songs, which then became 9, and finally 14. So I divided the songs accordingly into two albums, "Holy Blood, Holy Union" and "The Tribalism of Tribadism" and decide to release them 4 months apart.
But after I started to observe the situation more clearly, keeping in mind that I already have another album ready, and hearing from the label that 4 months apart was too quick, that we better wait 6 to 12 months. I decided that the songs I had belong together and should be released accordingly in order to speed up the release process and avoid confusion similar to that of "Make Love And War" (which still baffles people almost 20 years later), and which in turn explains how all 14 songs became "The Hangman's Triad". The third format, three becoming two as one.
Q: I'm always fascinated by the titles of your songs, which are once more filled with intriguing themes, but still reflecting a deeper content (often linked to perversion & provocation) and an artistic format (a kind of poetry). Tell us a bit more about content, format and the importance of lyrics?
Liber T: Sexuality and eroticism are interesting topics. The very essence of sex defines who we are. Our being is reflected through our sexual consciousness and in the very search for it. We are our sexuality. We are homo even if we are not homo, and we aspire to be gay although we are not homo. And within my reflections of sexuality and eroticism as I see them, I am able to embody other more profound topics that I wish to address, but that individually would appear far less interesting. Sex rouses attention. Philosophy rouses suspicion. So not only is sex interesting on its own, but it is a catalyst for greater good.
When I write lyrics, a text or a poem, depending on how I see it and also how others relate to my writings, it is a process. Sometimes it comes easily sometimes it is considerably more difficult. The intention is clear, but words are chosen, carefully. Rhythm is crucial. And as I read and sing the accomplishment to myself over and over, the intent and the result begin to paint a picture of the very essence. The symbols become clear and they start to unveil the title, which also is a process of its own. Similar but equally fundamental.
I ascribe my lyrics the outmost importance. I need to feel that every writing is able to withstand on its own, even without the music itself. I don't write for the music and I don't make music for my writings. Only when they coincide I allow them to intertwine. Without saying that my writings are especially brilliant or particularly important, I sincerely don't understand why some artists bother to sing at all considering the absolute lack of meaning and greater essence. "Work work work work work work, He said me haffi, Work work work work work work! He see me do mi, Dirt dirt dirt dirt dirt dirt! And so me put in work work work work work work, When u ah guh, Learn learn learn learn learn learn, Mi nuh cyar if him, Hurt hurt hurt hurt hurting".
How the hell did Rihanna come up with that? Why does she even bother? She is laughing all the way to the bank, but the lyrical quality of that is so excruciatingly bad she ought to be publicly penalized. But on the other hand, maybe it appeals to such a vast number of people because their lives are equally empty.
Q: I've been –more than ever before, fascinated by the mix of neo-folk influences, epic arrangements, sensual and ritual cadences and a rather surprising pop touch. Tell us a bit more about all these elements making the 'sound' of Ordo Rosarius Equilibrio?
Liber T: This is probably one of the hardest questions to answer. In order to explain what you inquire and possibly understand the answer myself, I would have understand myself and my nature even more profoundly than I already do.
The sound of ORE is a canalization, a reflection of who I am. It's a psychological evidence of my very being, and the evolution process I endure. It sound the way it does with the very elements embodying because of who I am and what I aspire. That's the closest thing to an explanation I am able to provide. But if you ask me again in ten or twenty years, then I might be able to provide a more precise answer.
Q: Sal-Ocin (Nicolas Van Meirhaeghe) of Empusae joined in for this new work so what has been his input and addition to your sound?
Liber T: I decided to ask Nicolas for his involvement, not only for this album but on a more fundamental and ongoing basis. And it started with his contribution to "Vision:Libertine".
I didn't choose Nicolas randomly or accidentally, but intentionally. He is great friend, artist and musician, and knowing what I aspired with "Vision:Libertine" and the accomplishment at the time of my request, I sought his involvement and contributions to manifest a deeper sense of ritualism and tribalism. And I think we managed it.
Q: How do you look back at the Cold Meat Industry years, which was not only a leading label in the industrial/neo-folk/dark-ambient scene, but still a kind of family featuring numerous great bands and your move to Out Of Line, which is a famous and mainly dark-electro & EBM label?
Liber T: Leaving a sinking ship with a captain who drank all the rum himself, to embark on a journey into space to a destination unknown both was and is a huge change for better and worse.
I don't regret anything, neither the time I spent with CMI and all the adventures we shared, all the friends we have made, or the albums we have released over the years, nor the decision to leave, to move forward rather than sideways and start a new journey and a new chapter with a more unorthodox companion in another country.
The modus operandi of the two labels is completely different. The language in which they operate is completely different. The role which we play within the context of each labels is aeons apart. Maybe the fundamental intent of both labels is the very same; to release music and make money, but there is a difference still. Maybe we were just a product and at CMI too, but it is considerably more obvious now as we live on life-support in the shadow of more renowned and important acts.
But there are advantages too, advantages I investigated prior to joining. Out of Line have financial muscles, and it's only because of them that we had the possibility to release the two videos we did with Solobuio for "Songs 4 Hate & Devotion" and realize the success they accumulated. With CMI, none of this would have been possible and what we are today, thanks to the success of "Songs 4 Hate & Devotion" would probably not have been. Being part of Out Of Line also opens new and different channels in which to spread the gospel, new festivals that CMI did not grant access to, and the possibility to expand beyond the bubble in which we partially existed in the past. So it's fair to asses that everything we do, we do for a reason; to stay true to ourselves and keep moving forward.
Courtesy by Inferno Sound Diaries
Since you're here …
… we have a small favour to ask. More people are reading Side-Line Magazine than ever but advertising revenues across the media are falling fast. Unlike many news organisations, we haven't put up a paywall – we want to keep our journalism as open as we can - and we refuse to add annoying advertising. So you can see why we need to ask for your help.
Side-Line's independent journalism takes a lot of time, money and hard work to produce. But we do it because we want to push the artists we like and who are equally fighting to survive.
If everyone who reads our reporting, who likes it, helps fund it, our future would be much more secure. For as little as 5 US$, you can support Side-Line Magazine – and it only takes a minute. Thank you.
The donations are safely powered by Paypal.