'Click Interview' with Nature Of Wires / CountessM: "Cyber Rendezvous"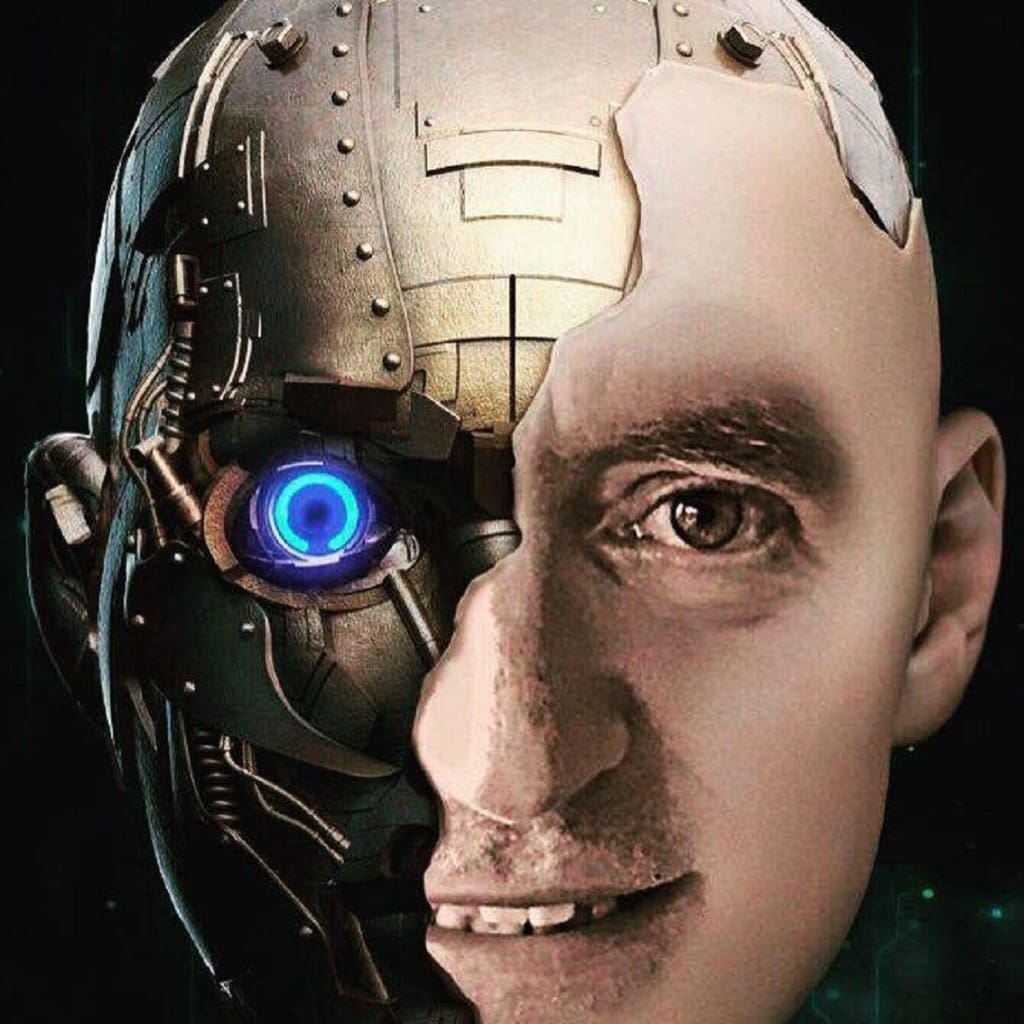 Nature Of Wires is Gary Watts and Maren Northway (aka CountessM). They deal with electro-pop music mixing good-old vintage elements together with heavy, and sometimes bombastic blasts. CountessM vocals inject a mysterious and sensual touch resulting in a fascinating album released on AnalogTrash Records.
(by Inferno Sound Diaries)
Q: Nature Of Wires has been originally set up in 1986 and remained active till 1994. What did you keep in mind from that early period and what kind of music were you dealing with?
Gary: I remember how we went from various combinations of a 4 piece to eventually become a 3 piece. I think there were 4 of us for the first ever gig, with two synth players (me and Simon), guitarist (Chris) and singer (Andrew). Then Simon left for Uni and then we recruited a drummer (Gareth), who was eventually replaced with a drum machine. Chris left for University, leaving just Andrew and I and then in 1993 Sarah joined us on vocals.
We played a mixture of original material from our "Modus Operandi"-album and covers by The Shamen, Pet Shop Boys, Erasure etc. Between '86 and '94 we were very much synth-pop, rather than anything darker or harder.
Q: What has been the trigger to reactivate Nature Of Wires and how did you get in touch with CountessM?
Gary: I tried to reactivate Nature Of Wires in about 2001, but I just wasn't in the right frame of mind back then, so it never happened. The resurrection more or less coincided with getting married to Guen, who makes me very happy and so my creativity came back.
I've been listening to industrial/EBM music since 2007, but didn't really think about actively getting back into writing until we were on honeymoon in Mexico, where I first heard Cyferdyne. They, plus Deviant UK were my main influences (apart from Numan & Alien Sex Fiend) and hearing their songs made me want to have another go at it myself. I started off by remixing 3 songs by Kyle Monroe and one by KnowKontrol. KnowKontrol had worked with CountessM before and so she picked up on it when I uploaded it to Soundcloud and got in touch.
Q: From your point of view as musician, what are the main changes and evolutions between the 80s and today?
Gary: Technology. Pretty much anyone can create music of a decent standard in their bedrooms with a laptop, as specifications have gone up and prices have come down. This has led to a colossal amount of music being produced, which is very difficult to keep up with (I have about 20 albums still on my to-listen-to list), but generally I think it's a good thing. With all the freely available material out there nowadays it's very difficult to make any money at it, but everyone I know does it for fun, so that's not such a big deal.
CountessM: The industry has evolved into a whole other entity, with the internet being the main networking tool to get music out there and heard on social media and internet radio streaming and podcasting. Artistically speaking the early 80's analog sound has been perfected with modern technology and, as Gary said, it's far more affordable nowadays to own and operate one's own home studio.
Q: "Cyber Rendezvous" is your first album together. What kind of opus did you had in mind and how did the writing and recording happened?
Gary: To start with we were just going to do a few songs together and self-release an EP, but after about song 3 we decided to keep going. There are a couple of themes running through the album, which CountessM describes below, but each instrumental was written independently of the others and at the time I wrote them I had no idea what CountessM would do vocally; it was always a real joy to hear what she came up with. We've never actually met; it's all been done over the internet.
I would come up with something which I thought sounded reasonable; I would send it to CountessM, she would write the lyrics and send a demo back to me, usually within a week, and then I'd mix it all together. We very much left each other to concentrate on our own thing -I was 100% music, CountessM 100% lyrics and because of that there were no protracted discussions over e.g. the tone of a snare drum or the meaning of any particular vocal line, so once I'd set the ball rolling, each song came together quite quickly.
CountessM: It began with the very first song we collaborated on entitled "Cyber Rendezvous", which ended up being the title of our debut album and it's about the frustration of having bitter luck with online dating, which was the case with me and at the time it seemed appropriate to write about looking for love in all the wrong places. Following this were other songs about life's challenges and the moral behind meeting those challenges head on, versus an unjust god, who we regard as being good when in fact he or she is the most deviant deity known to us, as imperfect humans.
As for the collaboration, Gary would compose a brilliant instrumental then send it to me and I would then incorporate a suitable lyric, record the vocals and send the demo back to Gary, who would mix the final track.
Q: What have been the main difficulties you guys encountered and what finally made the chemistry between both of you?
Gary: To be honest, I haven't found the process difficult at all. Technology has allowed us to do this without having to worry too much about each other's schedules, i.e. we've not had to be in the same place at the same time at any point. The chemistry was there right at the start, at least as much as it could be given that we've never seen each other.
CountessM: We've had one of the most compatible and incredible business as well as personal relationships that I have ever encountered. I loved working with Gary immensely and I think it goes both ways. The only challenge I have experienced has been a geographical one. I had planned to fly to London to perform with the band in London, along with Andrew Maley of Real Experts, another artist with whom I've collaborated, back in July of this year but the funds were not there and then I was diagnosed with breast cancer, so this placed a real dampener on my plans. The real frustration is not being in the same place as these artists, as I feel that my home is truly in the UK.
Q: What brings the future and especially about live performances?
Gary: The plan for Nature Of Wires is to release an album of songs which were originally on our 1993 "Modus Operandi"-album, but reworked using modern technology, then in 2017/2018 an album of completely new stuff. Although this will primarily involve Andrew and me, we would like CountessM to feature on some of the songs, as we both love what she brings to our music.
Regarding live performances, we've got the "Beat:Cancer"-gig in Manchester on October 15th (www.beatcancer.info) and then the "Foundations Festival" in Salford on November 25th (www.foundationsfestival.co.uk), where we'll be sharing the stage with three of my favourite acts, namely Advance, Def Neon and Dreams Divide.
Next year we've got something lined up in London and almost certainly more in Manchester. I've not really pushed the live thing yet, but if we're invited to do something then we'll always do our best to put on a show. Live performances are a bit of a 'Work in Progress' at the moment, but we're getting there. We've just recruited our mate Tim to play electro-drums for us and he'll will make a big difference visually I think. Ideally though, we'd love to have CountessM up there on stage with us.
CountessM: I think the focus is mainly on live performances and being able to get to the UK, perhaps even making it my permanent residence.
Courtesy by Inferno Sound Diaries
Since you're here …
… we have a small favour to ask. More people are reading Side-Line Magazine than ever but advertising revenues across the media are falling fast. Unlike many news organisations, we haven't put up a paywall – we want to keep our journalism as open as we can - and we refuse to add annoying advertising. So you can see why we need to ask for your help.
Side-Line's independent journalism takes a lot of time, money and hard work to produce. But we do it because we want to push the artists we like and who are equally fighting to survive.
If everyone who reads our reporting, who likes it, helps fund it, our future would be much more secure. For as little as 5 US$, you can support Side-Line Magazine – and it only takes a minute. Thank you.
The donations are safely powered by Paypal.