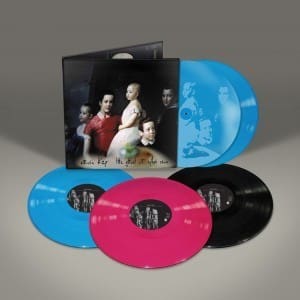 Expected to be out on September 25 is the vinyl re-release of "The Ghost of Each Room", Cevin Key's second solo effort and the follow-up to "Music For Cats". Included on the 10-track album are Phil Western, Edward Ka-Spel, Ken Marshall, Nivek Ogre, Justin Bennett, Ryan Moore, and others.
The vinyl reissue of "The Ghost of Each Room" comes in a gatefold sleeve with thick spine on high-quality vinyl. The music is on 3 sides of wax, with a fourth side etching of the famous cover painting from Haunted Rose Hall (Jamaica).
100 copies come on maroon-pink wax, 200 copies on ghost blue and black is also available. You can get all 3 versions right here.
https://www.youtube.com/watch?v=fPpzanfHEKk