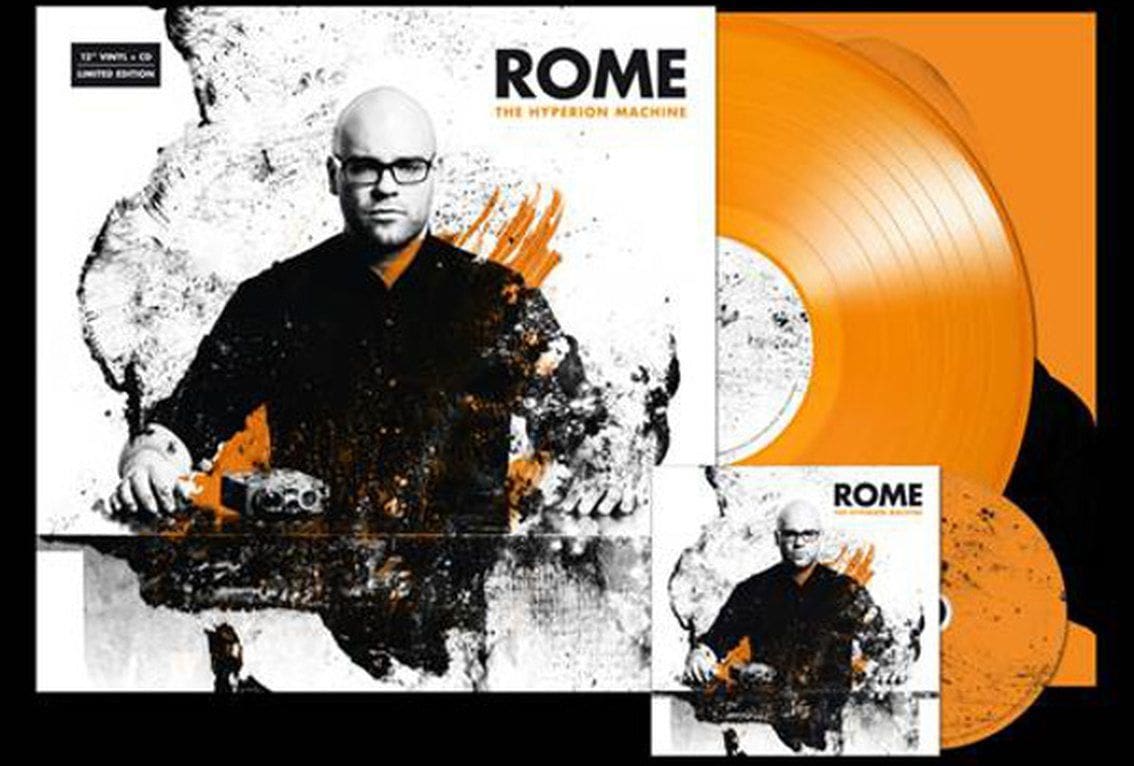 Yesterday we already informed you about the "Hate us and see if we mind" EP by Rome, aka Jérôme Reuter; today we offer you some extra info on the new album from this Luxembourgian project, "The Hyperion Machine".
The 11 track album features songs in the vein of the band's trademark blends of dark folk and post industrial wave. Add to that the album also features a duet ("Stillwell") with legendary Swedish singer Thåström. It ends with the bonus track "FanFanFan".
You can order the orange vinyl version of the album (including the CD) right now.
Below is track number 6 from the album: