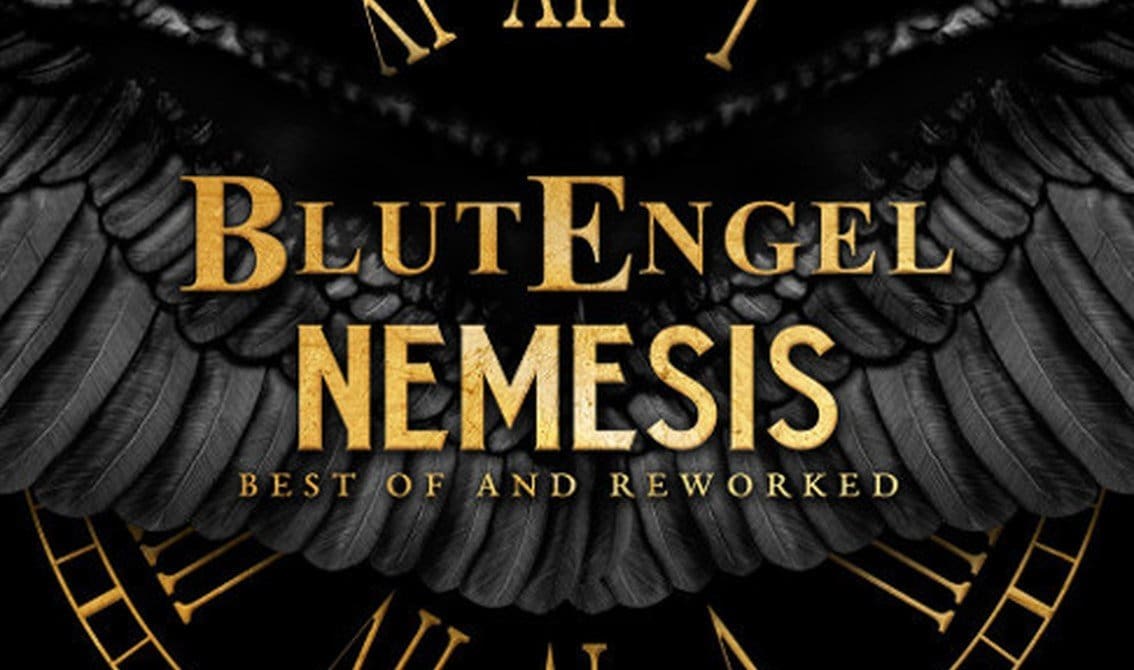 Out by mid-March is the new Blutengel album "Nemesis", actually a compilation of the band's re-recorded hits. The new album will be out in various versions: CD/2CD/2CD+DVD/2LP. You'll hear such hits as "Black Roses", "Vampire Romance" or "Engelsblut" all in a completely new version.
"Nemesis" is also released as a deluxe double CD (available here) next to the normal version (available here) with the second disc sporting a selection of the best songs from recent years, incl. the hit-singles "Sing", "Asche zu Asche", "No Eternity" and many others.
Vinyl lovers will be pleased to hear that they'll be treated with a limited gatefold double vinyl (one on black and one on golden vinyl), featuring a selection of totally 18 tracks from the two "Nemesis" versions. You can order this 2LP version right here (but be fast!).
Finally there is a strictly limited fan-box including the deluxe 2CD digipak, plus an exclusive DVD with all official Blutengel video clips and an exclusive Blutengel-logo-medal in an antique silver look on a leather strap. This fan-box can be pre-ordered here and like with all Blutengel releases, also this special version will be sold out in no time.