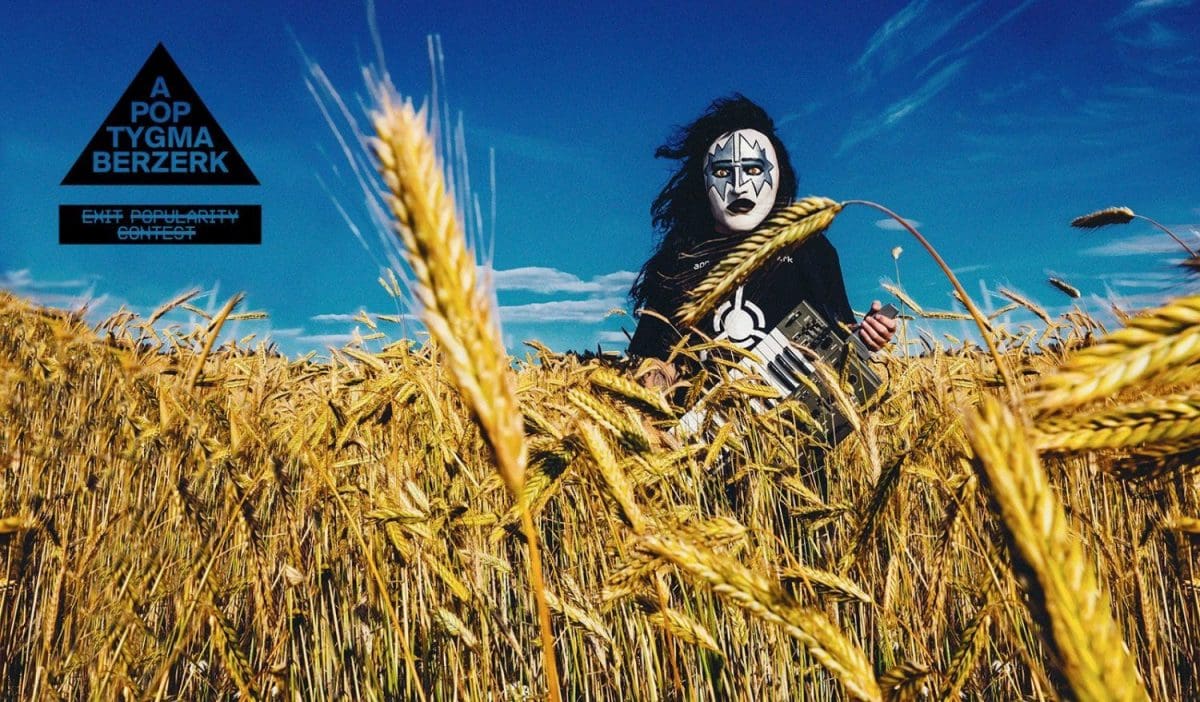 (By our Norwegian correspondent Jan Ronald Stange, w/inputs from John-Erik Bye Johansen. Photos by Tarjei Krogh and Jan Ronald Stange)
After releasing three 12" EPs of instrumental tracks the last couple of years, the new Apoptygma Berzerk album "Exit Popularity Contest" compile these alongside a couple of new versions of the Apop staple "Until The End Of The World".
The idea for the album came together when working on the third EP "Xenogenesis", as they realised these tracks somehow belonged together. Some minor changes later, it has come together as a wholeness, solid and thorough.
The press bio states: "Groth pays homage to his roots through emulating the analogue soundscapes of innovators like Kraftwerk, Tangerine Dream, Jean-Michel Jarre, Vangelis and Klaus Schulze, and the driving motorik Krautrock rhythms of Neu!, Cluster and La Duesseldorf, all filtered through his own unique Scandinavian sensibility." When listening to this album much of this rings true, as this concept draws heavily on the inspiration of Stephan Groth's musical heroes. It is not far-fetched to claim there is also some early Recoil/Depeche Mode influence in "For Now We See Through A Glass, Darkly" along with John Carpenter, Jarre, Vangelis and – surprise: Apoptygma Berzerk anno 1993 with some "Burnin' Hertic" samples.
For those who miss Stephan's voice there's also an extra gem on the album – "U.T.E.O.T.W. (Extended Version)" – a downtempo and stripped version of "Until The End Of The World" from 2002 (also featured as a shorter version on the flexi-disc accompanying the "Xenogenesis" 12").
After a long career ranging from EBM via future-pop and trance to a more rock-influenced electronica, Groth has taken a long glance backwards to what really ignited his musical fire and done a reboot of the type of music he wants to make as well as how to make it. Like the music that inspired Apoptygma Berzerk, this album also passes inspiration on to another generation of artists, something that has been evident since other musicians have approached asking about hardware and methods.
For the rest of us, the listeners, many will be using this album as an inspirational guide to the electronic past, and also for the future.
Conclusion: Highly recommended – and let's hope ♠TP continues the exploration of his synth origins!
As the album won't be available via digital outlets, we suggest you get a copy of the very limited cassette , CD or vinyl!