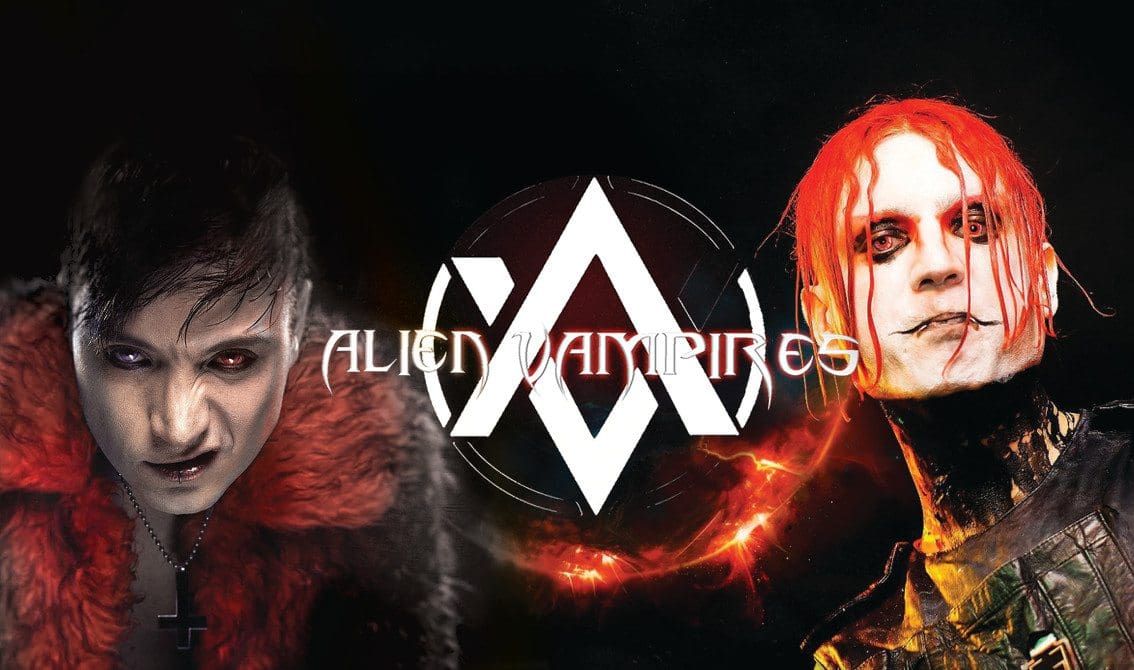 Surprising news from the Alien Vampires headquarters. The band and its label Alfa Matrix have announced the release of a deluxe 6CD box, not only making their full back-catalogue available again in remastered versions, but also adding a bunch of previously unreleased material on CD plus massive exclusive new remixes, alternative versions and special rare songs. In total more than 450 minutes of dark electro à la Alien Vampires.
This massive 6CD set can be pre-ordered right now from the Alfa Matrix webstore.
The set comes packed in a deluxe 6CD box edition augmented with a 32-page booklet full of band photos, original artworks and liner notes by the band members themselves and 3 posters. This anthology box holds remastered versions of the band's long time deleted early releases "Evil Generation", "Fuck Off And Die", "No One Here Gets Out Alive" and "Nuns Are Pregnant". Add to this, the release on CD for the first time of their highly successful digital EP's "Clubbers Die Younger" and "Harsh Drugs & BDSM". The duo also excavated their very first 4-track demo "I'm Dead Fuck You" (originally released in 2004) plus some 31 (!!) exclusive and previously unreleased songs and newly made remixes all spanning the band's repertoire before the release of the band's last 2 studio albums "Harshlizer" and "Drag You To Hell".
Besides collaborations with bands like Suicide Commando, Theatres Des Vampires or yet Spiritual Front we also get remixes/collaborations with such acts as Helalyn Flowers, C-Lekktor, Noisuf-X, Amduscia, NZ, Venal Flesh, Centhron, Cutoff_Sky, Avarice In Audio, Left Spine Down, Nano Infect, and so on.
You can find the full tracklist for this mega set right here. In short, the ultimate Alien Vampires experience.