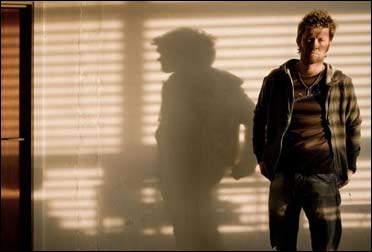 Who would have guessed that we'd ever mention the Backstreet Boys on Side-Line. The US boys band Backstreet Boys have premiered a song called "Breathe" from their upcoming album "In a world like this". The song was in fact co-written by Magne 'Mags' Furuholmen from A-ha but in interviews the band claims (and will continue to claim probably) that they co-penned it with producer/writer Martin Terefe. Furuholmen wrote/co-wrote some of A-ha's biggest successes including "Take On Me", "Cry Wolf", "Stay On These Roads", "Early Morning", "Move to Memphis", "Minor Earth, Major Sky" and many more.
For those wondering, many artists, including several from the dark wave scene in fact, pen tracks for pop artists. It can represent some nice income if the tracks hit the charts.
You can listen to the song below.