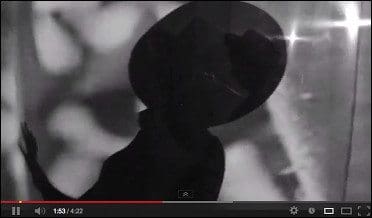 This 80sObscurities was founded by DJ Rexx Arkana to showcase old, often unknown or forgotten acts and tracks from the decade when electronic music was truly the new wave. Rexx Arkana has been a club/radio DJ and promoter since the mid-80s and headlined festivals on several continents and currently holds a residency at DEFCON, NYC's current longest-running weekly scene party. He is also the founder and lyricist of Brudershaft and one half of harsh electro act FGFC820.
In case you missed it, yesterday was the 52nd birthday of Depeche Mode keyboardist and songwriter Martin Lee Gore. Since the Department of Homeland Security won't allow me to send him a proper cake, I figured instead we would dedicate today's midweek 80sObscurities selection to the man who's composed so many of our favorite songs over the years.
As the decade of the 80s drew to a close, Depeche Mode were enjoying the phenomenal worldwide success of their "Concert for the Masses" at Pasadena, California's Rose Bowl, as captured in the live documentary/CD "101." Gore took advantage of the downtime to begin writing and recording an album of covers of some of his favorite, lesser-known songs from other artists, which would ultimately result in the release of the "Counterfeit EP" on Mute in 1989. I featured the first track from the record, "Compulsion", on 80sObs back in March 2011, but this version of Tuxedomoon's "In A Manner of Speaking" was actually the lead single, released in limited quantities on 7" vinyl in Europe.
For their part, Tuxedomoon probably deserves a lot more attention as an artist than they've been given by the general populace. Formed in San Francisco in the late 70s by Steve Brown and Blaine Reininger, the band's music is an eclectic sonic mosaic that is equal parts experimental, post-punk and New Wave. Their debut single, "No Tears," is a cult classic, emphasis on "cult"…in a manner of speaking, it's one of the best songs you've never heard. An overseas tour in 1980 helped the band build a following in Europe, where they would eventually relocate. Today's featured track (as covered by Gore) appeared on the band's 1985 album "Holy Wars", on their own dedicated subsidiary of Belgium's Crammed Discs, Cramboy. It's Tuxedomoon at their finest, special delivery for the birthday boy from 80sObscurities.