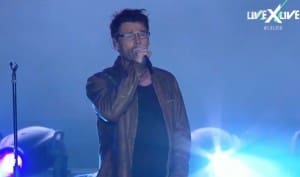 The a-ha show during the Rock in Rio festival on September 27. is available now in full via the video streaming platform Vimeo. The show was upped by After Event Production which has been taking care of earlier a-ha and Morten Harket streaming sessions.
The 15-track set lasts for 73 minutes and holds the following tracks: I've Been Losing You, Cry Wolf, Stay On These Roads, Move To Memphis, Scoundrel Days, Crying In The Rain, Sycamore Leaves, You Are The One, Forest Fire, Hunting High And Low, Foot Of The Mountain, The Sun Always Shines On TV, Under The Makeup, The Living Daylights, Take On Me.
You can watch the show in full below.