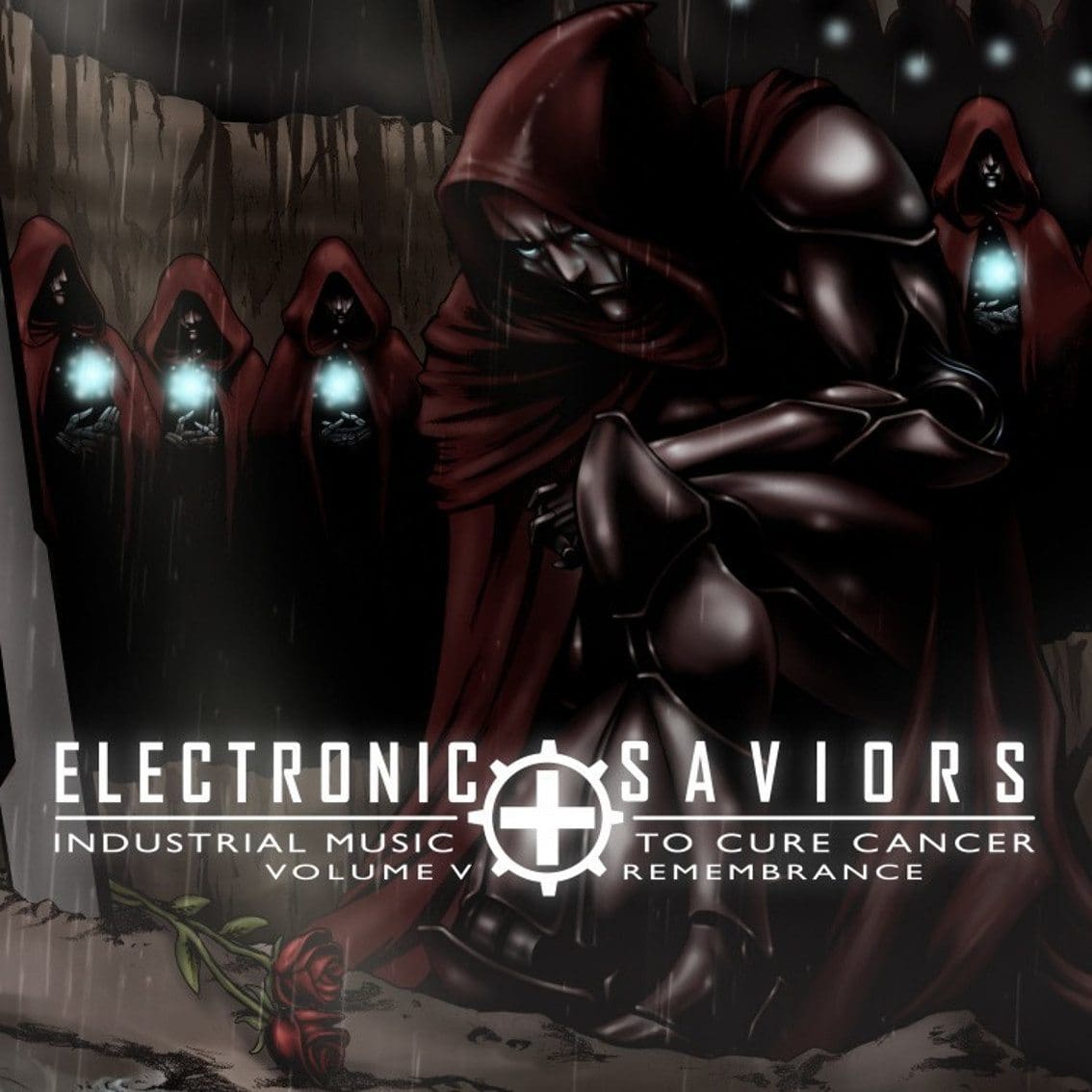 Out in June is the charity 6CD compilation set "Electronic Saviors 5: Remembrance". Out via Distortion Productions, and not via Metropolis this time, this fifth volume this volume was again compiled by cancer survivor and industrial scene promoter and DJ, Jim Semonik aided by Chase Dudley.
The 6CD boxset can be ordered here – note that it only has a limited distribution.
On this 6CD set you'll find tracks by coldwave and industrial rock greats such as Pig, Mindless Faith and 16Volt next to Psy'Aviah, FIRES, Esther Black, Encephalon, Ashbury Heights, Stoneburner, Ludovico Technique, Red Lokust and so and so on. 105 tracks in total.
The fifth edition will be available in a strictly limited edition boxset run on only 500 copies. It also includes a wristband, bumper sticker and autographed postcard.
Here's the album teaser: