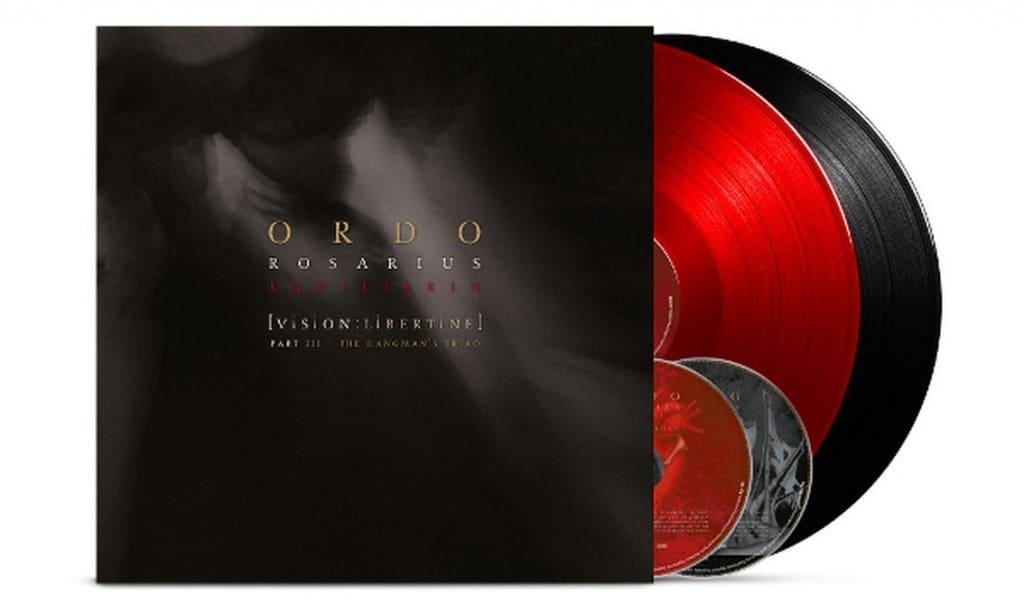 The new Ordo Rosarius Equilibrio album "Vision: Libertine – The Hangman's Triad" will be released in 3 different formats – all in special deluxe packagings: a deluxe digipak 2CD (available here), a limited doubled coloured vinyl (including an extra 2CD – available here but close to being sold out) and a limited wooden box holding 3CDs (available here but almost completely sold out).
The 3rd disc in the wooden box holds "Deus Otiosus" in an extended long Friday, Pagan day version and was recorded live in Rimini in 2003.
Originally planned as an EP, over a course of 3 years Ordo Rosarius Equilibrio's new album "Vision: Libertine – The Hangman's Triad" grew into a double album, comprised of the two separate, yet connected entities. You'll also be able to hear the contributions by Empusae's Sal-Ocin on percussion and other acoustic instruments.
Ordo Rosarius Equilibrio is a neofolk and martial industrial music group from Stockholm. The band is composed of its founding member and vocalist Tomas Pettersson, and Rose-Marie Larsen, who replaced Chelsea Krook on backup vocals. In 2008 Fredrik Leijström and Ronnie Bäck joined the band on bass and guitar.