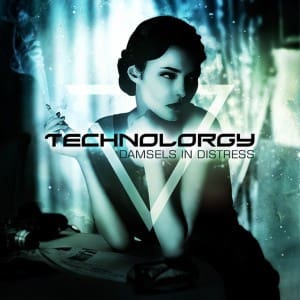 Greek duo Technolorgy have released a second single from their "Dying Stars" album, the electroclash-flavoured "Damsel In Distress". The single, out via DWA, was mixed and mastered as usual by Dimitris N. Douvras and with artwork by Vlad McNeally.
This 5-track EP version of "Damsel In Distress" adds the exclusive B-side bonus track "Femme Fatale" and 2 different versions of remix by Ukraine's Ginger Snap5 – plus a digital release for the Cygnosic remix otherwise found only on the limited edition CD-version of the album.
"Damsels In Distress" is available now on DWA's Bandcamp store.