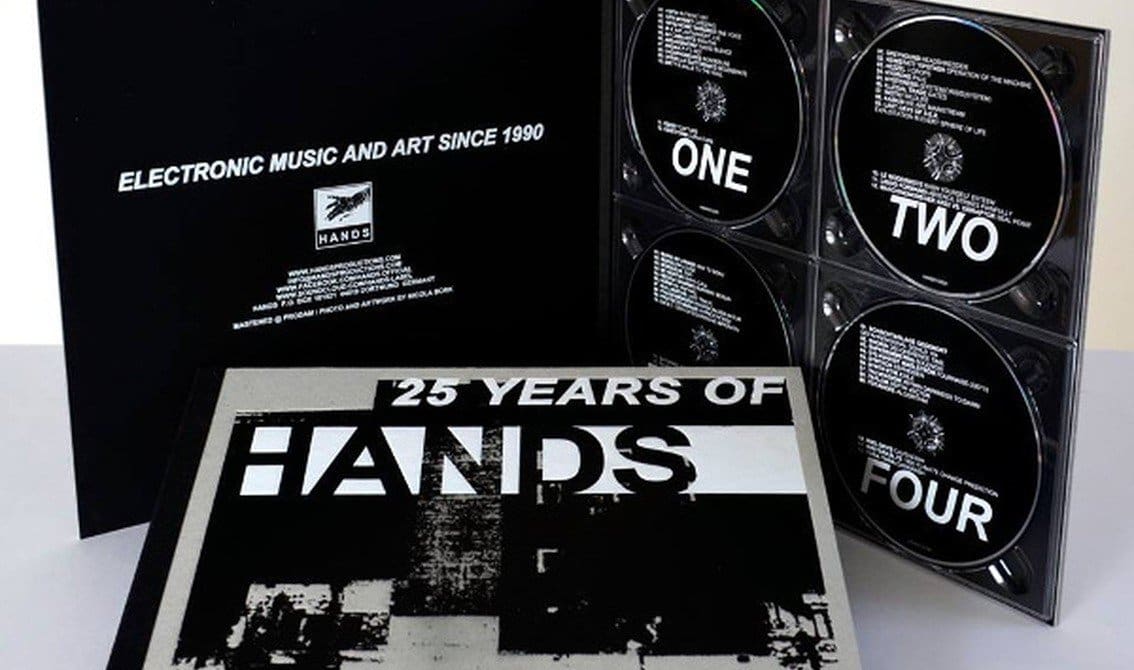 Out by end of November is the "25 Years of Hands" 4CD boxset. This limited first edition in super deluxe, over-sized art book style, holds 48 new and all exclusive tracks of electronic music by 48 artists. You can check the track list right here.
Says the label in a press release: "When Udo Wiessmann founded Hands in 1990, it was in order to be able to develop his own music first: the project Atrum followed up shortly by Winterkälte, with complete artistic freedom. At first, it was just about the Atrum debut tape, and who would have thought that in the ensuing 25 years over 300 releases in the shape of CDs, vinyls, tapes, DVDs and VHS would follow, as well as no less than 15 annual Form Of Hands festivals and 3 Hands Label Nights."
Initially associated with pioneering the rhythm'n'noise style, Hands over the years also embraced other genres like techno, drum'n'bass, ambient, IDM, industrial hardcore.
This limited 4CD boxset is available for ordering right now.