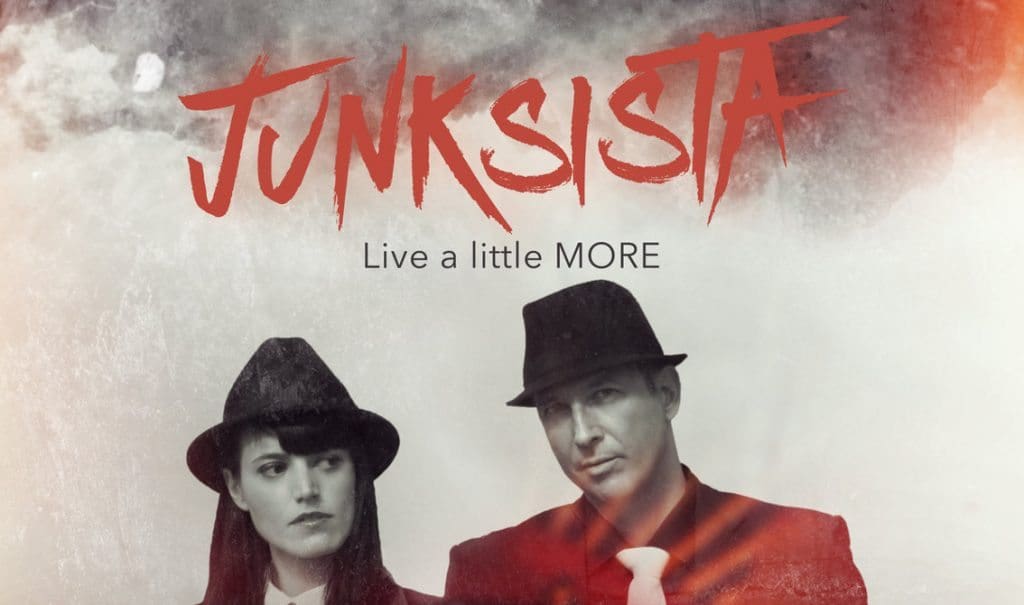 The German female fronted electro dance outfit Junksista finally returns, not with 1 but with 2 EPs, including one which also sees a release as a very limited MCD version.
The first release is "Sinner's Delight (decadence edition)", which was originally self-released at the end of last year. The Belgian electro label Alfa Matrix is now releasing this gem to a wider audience. There are 2 versions available, a by 8 tracks extended "Decadence" edition of the mini-album "Sinner's Delight" (pimping the tracklist up to 14 tracks in total) which has been released via Bandcamp and as an extremely limited 6-track MCD which you an order here exclusively straight from the label.
Next is "Live a little (more)", which sees an extended re-release after being originally released as a single in September 2014. The track was the fruit of a very special collaboration of the band with renowned singer, actress and 80's icon star Jane Badler (remember the sexually charged villain Diana of cult classic television program 'V'?). That single has now been re-recorded and several artists joined this project to deliver their very own interpretation of "Live A Little". This 8-track EP can be downloaded right here on Bandcamp.
The band has also released a video for the track "Drug":