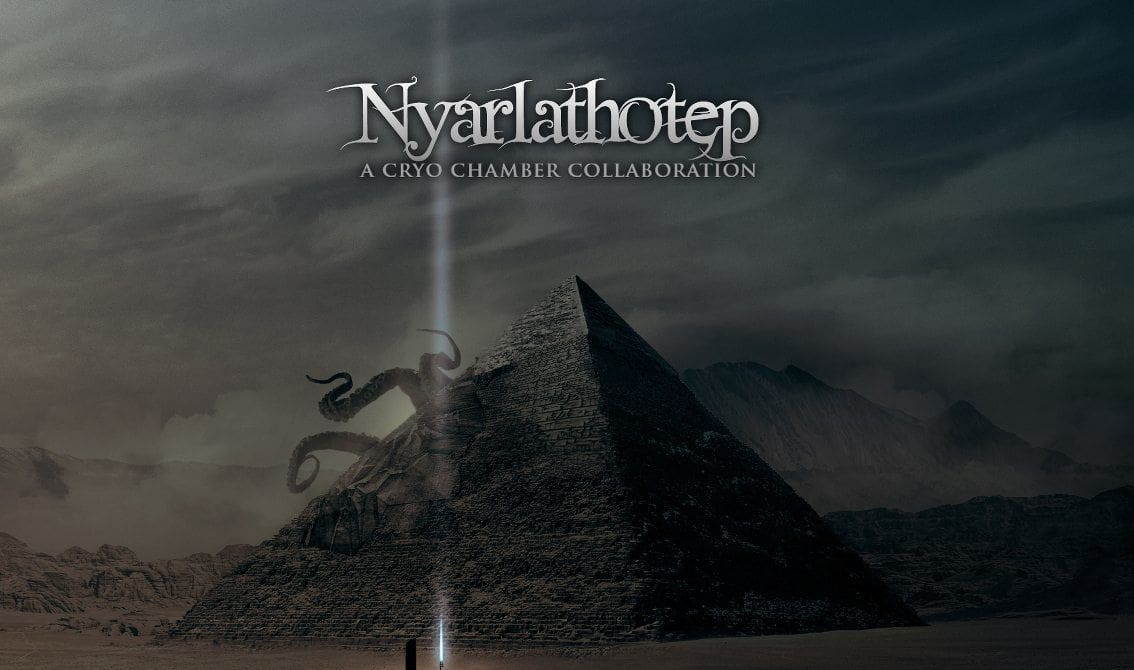 A 190 minute dark soundscape album recorded by 25 ambient artists to pay tribute to H.P. Lovecraft. That is in short what you can expect on the "Nyarlathotep" album which is going to be released September 27, 2016 as a 3CD album set (housed in an 8 panel full color digipak) and a high quality download via Cryo Chamber. Pre-orders for both formats are available now via the label's Bandcamp page.
The release holds field recordings from the deepest dark corners of 4 continents. The release is a collaboration and huge undertaking involving 25 artists who linked their studios and sound for over a year so that they could work with each other.
Bands involved are: Kammarheit, God Body Disconnect, Dronny darko, Ugasanie, Kristoffer Oustad, Alphaxone, Svartsinn, SiJ, Gydja, Atrium Carceri, Darkrad, Flowers for Bodysnatchers, Aegri Somnia, Randal Collier-Ford, Neizvestija, Metatron Omega, Wordclock, ProtoU, Northumbria, Sjellos, Sabled Sun, Council of Nine, Cryobiosis, Apocryphos, Enmarta.