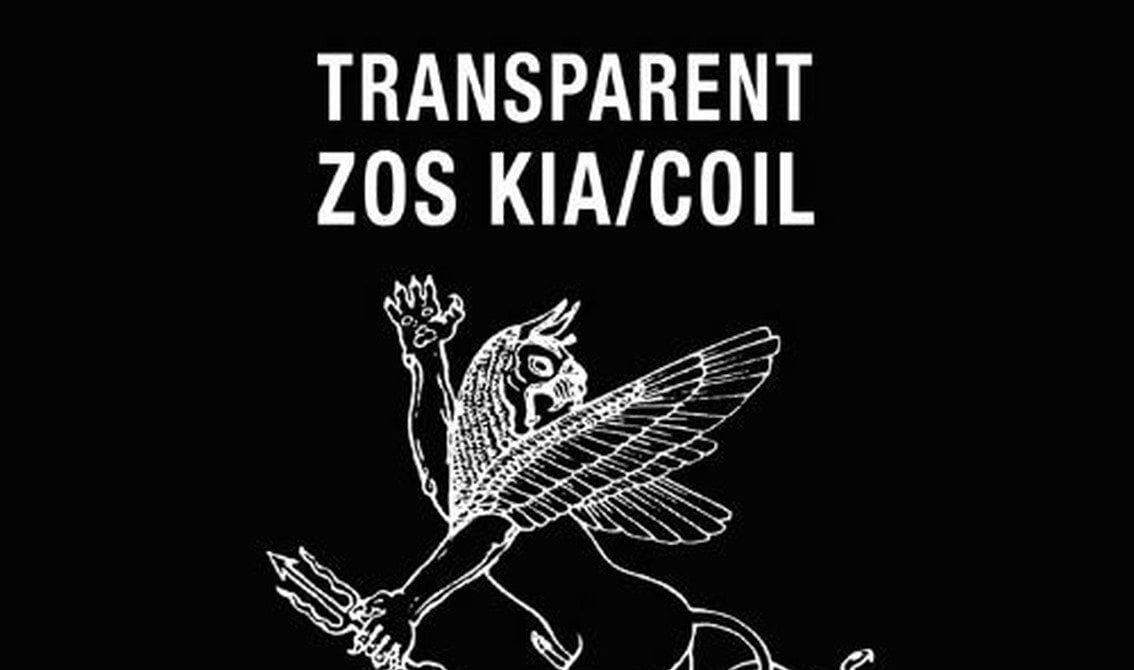 Back in 1983, Zos Kia – a project formed by John Gosling (Mekon), John Balance (Coil) and Min – was formed. The same year, on August 23rd, they released their one and only album, "Transparent" in a cassette only edition on the now defunct Nekrophile label based in Austria. The tape constituted the first released recordings of both Coil and Zos Kia (with guest Peter 'Sleazy' Christopherson from Throbbing Gristle fame). The tape was reissued years later by Coil via Threshold House / Eskaton in an edited edition but never saw a proper CD or vinyl release, until now….
33 years after their initial release, the entire recordings are being released via Cold Spring on CD/vinyl for the first time in a very limited edition (which you can buy right here). All of the tracks were completely remastered from the unedited tapes and two previously unreleased bonus tracks by Ake (pre-Zos Kia) were added.
The album comes as a double vinyl edition (black vinyl with download card) in a gatefold sleeve with 12″ booklet of unseen images and can be ordered right here. A CD edition is also available here and comes presented in a 6-panel digipak with booklet containing unseen images.
Here are 2 tracks from this cult release: