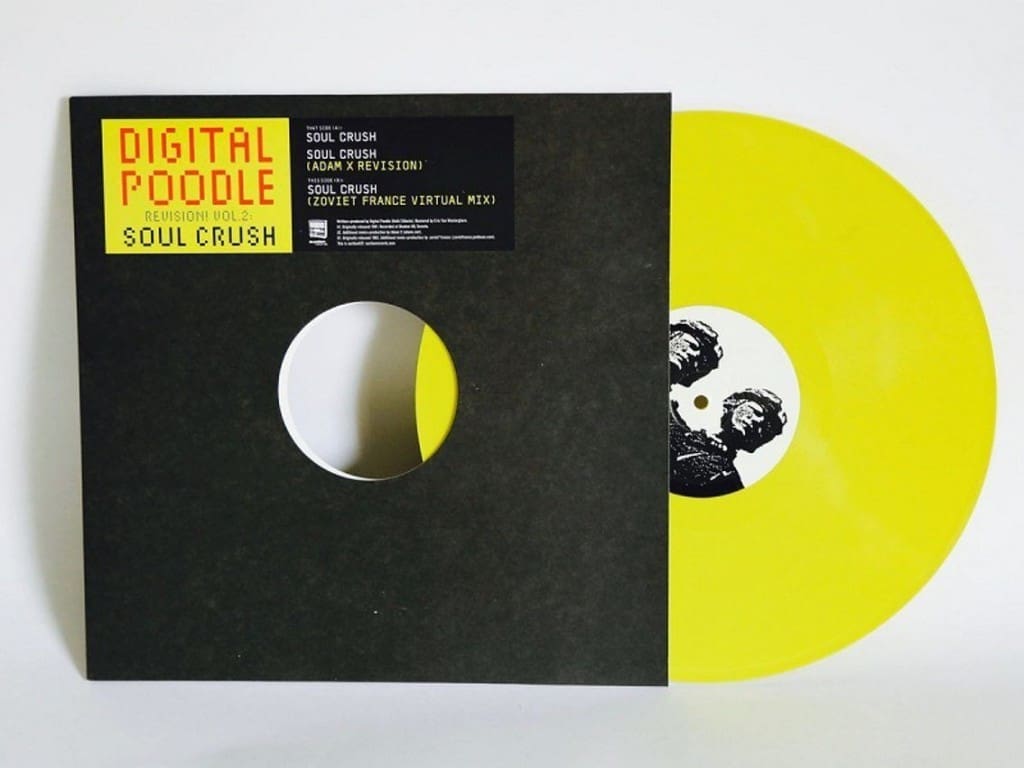 Back in 1986, Toronto (Canada) based vocalist/programmer Heiki Sillaste (aka Mouth 392) started up the EBM project Digital Poodle. It remained active until about 1995 and was Toronto's answer to the Vancouver-based industrial scene with acts like Skinny Puppy and Front Line Assembly.
Digital Poodle originally released a series of cassette tape demos and full release albums on Sillaste's own Shadow recording label. The first CD release was "Work Terminal" in 1992, which was distributed in North America under the Death of Vinyl label and in Europe on Germany's Hyperium Records label. The band's final release was the "Combat!" EP in 1997, which contained mainly remixed material from previous releases.
Out in 4 weeks from now is the 2nd volume in a vinyl reissue/remix series by Toronto's Digital Poodle: "Revision! Vol2 – Soul Crush". "Soul Crush" was an underground hit in EBM/alternative clubs around the world especially via Zoviet France's Virtual Mix which was a live-in-studio jam between Digital Poodle and :zoviet*france:.
You can order the vinyl versions of "Revision! Vol1 – Work Terminal" (back and red vinyl) and "Revision! Vol2 – Soul Crush" right here!
The tracklist of this 4 track vinyl release:
Soul Crush
Soul Crush (Adam X Revision)
Soul Crush (Zoviet France Virtual Mix)
Soul Crush (Manie Sans Délire Revision)
Here's the original version: