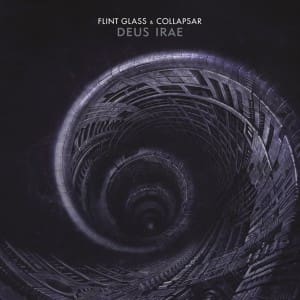 Out by mid-November on vinyl is the Flint Glass & Collapsar album "Deus Irae", you can order it right here.
Glint glass is the well known Paris-based one man project of Gwenn Trémorin, while Collapsar is a dark space ambient solo project from Strasbourg, formed by Thibaud Thaunay. On "Deus Irae" the duo explores the depths of a post apocalyptic world, inspired by Philip K. Dick & Roger Zelazny's science fiction novel of the same title. This ficticious musical journey is separated in 2 parts and lasts for more than 40 minutes.
The track list is finished with remixes by Spherical Disrupted, Hologram_, Sylvgheist Maëlström, Ah Cama-Sotz and Iszoloscope. Below are 2 impressions.