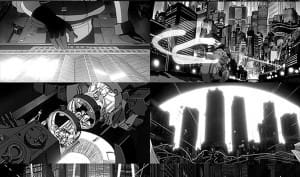 Out now is a brand new video for the Victor Love track "(Neo Tokyo) ネオ東京 Underground" holding "Akira" AMV. The video is in black and white to create the feeling of the original manga.
Says Victor Love: "The song itself is a tribute to Katsuhiro Otomo's "Akira" who has been a source of massive inspiration for me since my childhood. The video is following the timeline of the movie in 6 minutes."
You can watch the video below.