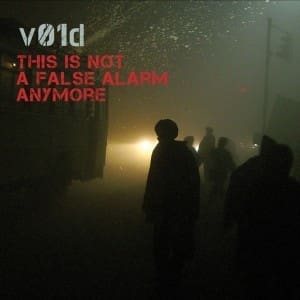 One of the biggest regrets Artoffact has had as a label is that they started to do short-run CDs about 5 years ago. After several customer complaints, the label stopped the practice, but it meant that a few of the best-ever Artoffact releases quickly went out of print. One of these is the debut from Toronto-based industrialist act v01d. But that's about to change as the label has now finally reprinted v01d's debut "This Is Not A False Alarm Anymore" in a regular jewel-case with proper booklet, as it should have been in the first place.
You can order this reissue right now, right here.
Here's the album trailer which was released some 6 years ago to accompany the album release.