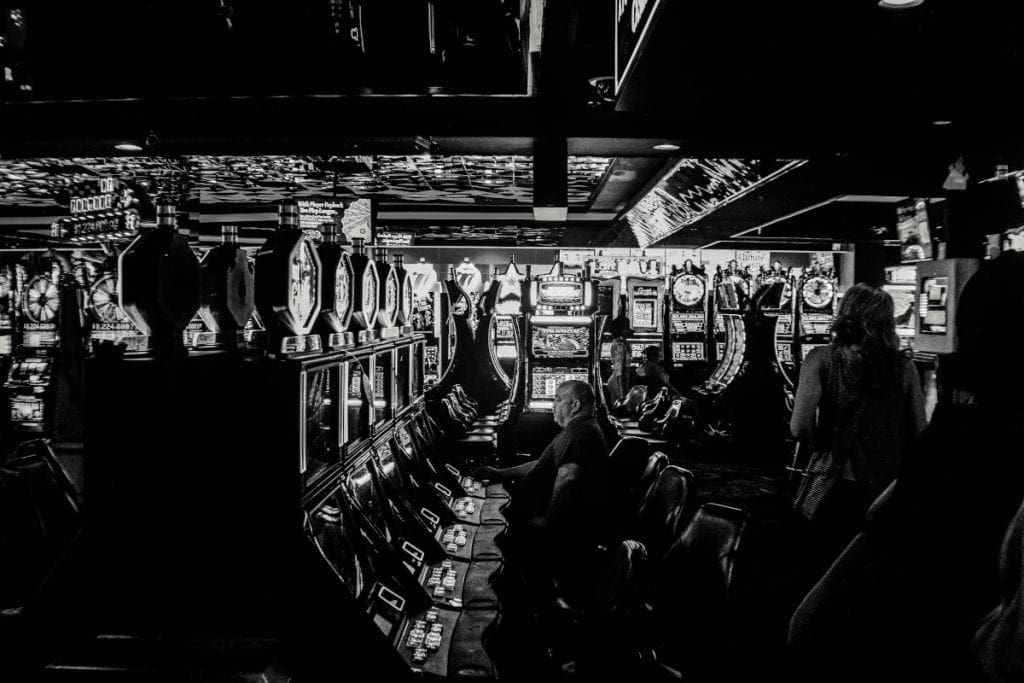 Slots are the great success story of the gambling industry and with recent figures showing revenue coming in at the £2 billion mark, their popularity continues to hold steady. Despite slots having the highest house edge of all new casino games, punters are still drawn to them because they offer fast entertainment.
However, the line between entertainment and addiction is a fine one that has been crossed many times, especially since the gambling habits of UK punters changed dramatically during the digital revolution of the mid 1990s.
Gambling Goes Mainstream
Gambling has always been in society and even as far back as ancient times, people gambled for entertainment. A lot of the time through history gambling was hidden from society and this pushed it underground and attracted criminal elements to gambling. Banning gambling also had the same undesirable effect. Today gambling is as mainstream, as it has ever been and it is now an accepted part of the entertainment industry. This acceptance has come with consequences though and because of the popularity of gambling, more people have become addicted. Headlines about various cases of gambling addiction have become front-page news. The uptake in the numbers of people gambling are down to the accessibility and popularity of online casinos and the relaxation in gambling laws brought in by the Tony Blair Labour government. Unfortunately, the temptation of being allowed to gamble 24/7 anonymously has proved too much for some individuals and this has led to pressure groups forcing the current UK government into action.
Law Changes
Changes to gambling laws have been slowly trickling in and they got under way with the announcement on 17th May 2018 that the maximum bet that could be made at Fixed Odds Betting Terminals would go down from £200 to £2 on B2 Fixed Odds Betting Terminals, found in UK betting shops. This new law was introduced in October 2018 and cut betting shop revenue and customer numbers once more. These terminals were first introduced to help boost betting shop numbers, as traditional over the counter betting has declined dramatically. This was also followed by a ban with credit card gambling. Obviously a healthy and booming online casino industry has more than made up for these law changes, but naturally the online slots industry has been left nervously looking over their shoulder. It would seem that as long as stories of online slots addiction keep making the headlines then it will only be a matter of time before the maximum bets that can be made on slots are also affected. Currently online slots cater for all budgets including high rollers. Maximum bets per spin on some online slots even surpass the £200 barrier. If the same limitations are placed on online casinos like they have been on fixed odds betting terminals, then revenue will be drastically cut. Customers may move back to traditional land-based casinos and this would especially apply to high rollers. This could also finally put the brakes on an ever- flourishing online slots industry.