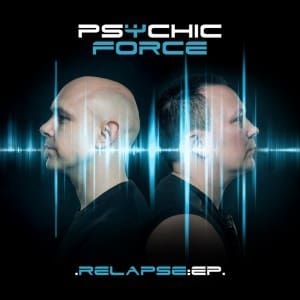 The Belgian label Alfa Matrix have announced the comeback of the old-school electro act The Psychic Force. The German duo, Michelle Christiansen and Jörg Charnowski, earned a solid reputation in the early nineties in the dark elektro scene with their debut "Body Language" (1990) followed by "Mutilation" (1992), "Gehirnwäsche / Live" (1993) and "Traces" (1994). The single marks the band's 25th anniversary and also breaks the 20 year silence the band imposed on their fans.
On this new "Relapse" EP, you can expect a mixture of icy EBM, harsh electro and catchy synth melodies. Besides two brand new songs "No Secrets Allowed" and "The Fog", The Psychic Force also serve you a revamped 2015 version of their good old classic club hit "Still Walking" next to a string of remixes by bands such as Serpents, PNE, etc..
You can already listen to 3 tracks from the EP below + order it on Bandcamp. The release will be officially released tomorrow.