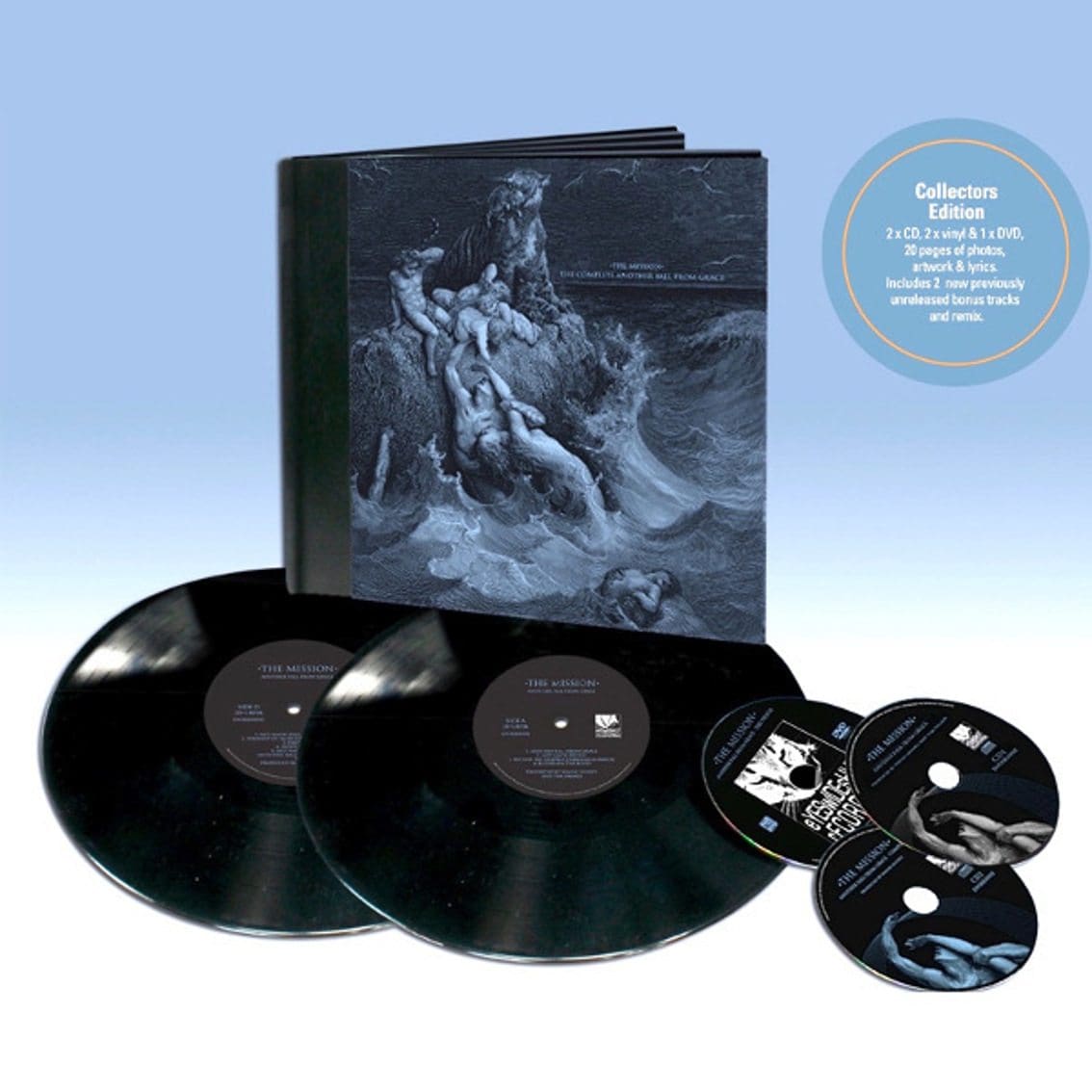 The Mission's latest album "Another Fall From Grace" was released in 3 formats, but as expected the vinyl edition was sold out within a few days. This new 2LP/CD/DVD version – out in August but available right now for ordering – contains for the first time a double vinyl, exclusive tracks and much more.
This collector's edition contains:
2 Compact Discs
2 Vinyls
1 DVD
Special 20 pages booklet of photos, artwork & lyrics.
2 new, previously unreleased bonus-tracks and a remix!
Below is the second video from The Mission album "Another Fall From Grace": "Tyranny of Secrets".