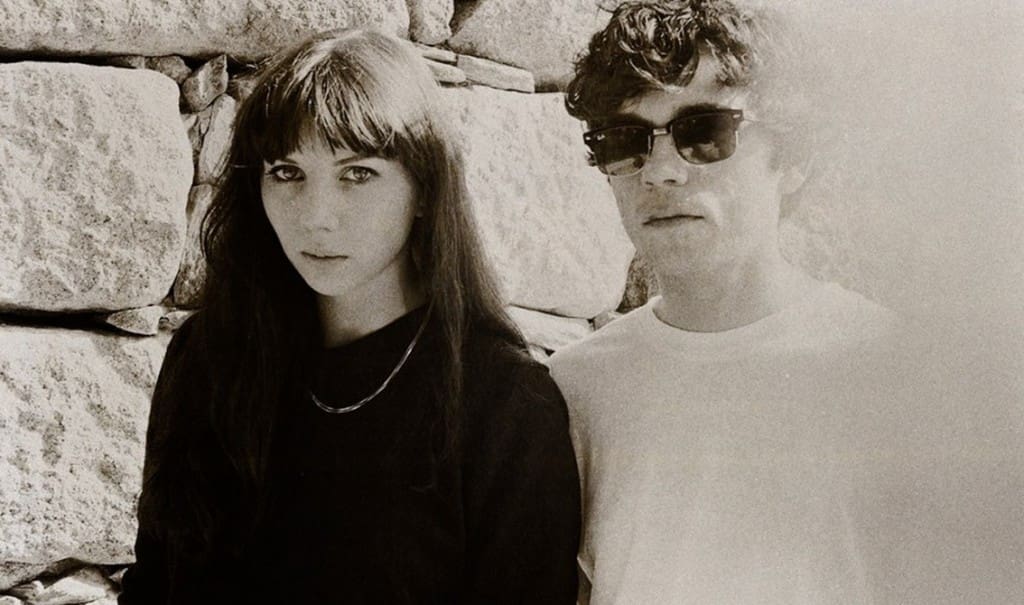 The U.K. minimal electro shoegaze duo the KVB which formed in 2010 will return with a new album, "Of Desire", by mid-March. On the new album the duo consisting of Nicholas Wood and Kat Day will further explore their sound which mixes blurred guitars with fat electronic bleeps and layers.
The album will be out both on vinyl (available here) and on CD (available here).
The KVB got started with a number of limited cassette and vinyl releases before their first full-length, "Always Then", arrived in 2012. Two more albums, "Immaterial Visions" and "Minus One", arrived the following year. "Minus One" held material that had surfaced before in the form of digital downloads and extremely limited cassettes. In 2014, the duo ventured to Brian Jonestown Massacre mastermind Anton Newcombe's Berlin studio to work on the "Out of Body" EP, released later that year on Newcombe's own A Records label. The KVB collected some of the more experimental output they recorded in 2014 on "Mirror Being", which Invada released in June of the following year.
Here's an idea of what to expect, "Always Then" the title track from their 2012 first full length.