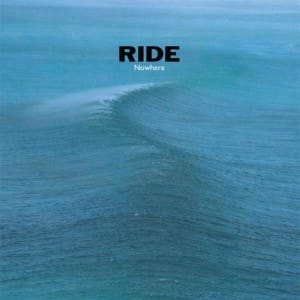 November 6, will see the the release of Ride's 25th anniversary edition of their debut album, "Nowhere". Ride are a British rock band that formed in 1988 in Oxford, England, consisting of Andy Bell (note the Andy Bell from Erasure), Mark Gardener, Laurence Colbert, and Steve Queralt. The CD+DVD set is available right here
. A vinyl reissue of "Nowhere" will be available via Amazon UK
.
The band were initially part of the shoegazing scene that emerged in England during the early 1990s. Following the break-up of the band in 1996, members moved on to various other projects, most notably Bell who became the bassist for Oasis. In 2001, the band members were briefly reunited for a one-off performance for a television show. Ride announced their second reunion in November 2014.
To promote the re-issue The Cure's Robert Smith remixed "Vapour Trail", which you can hear below.
The CD+DVD set is available right here
. A vinyl reissue of "Nowhere" will be available via Amazon UK
.