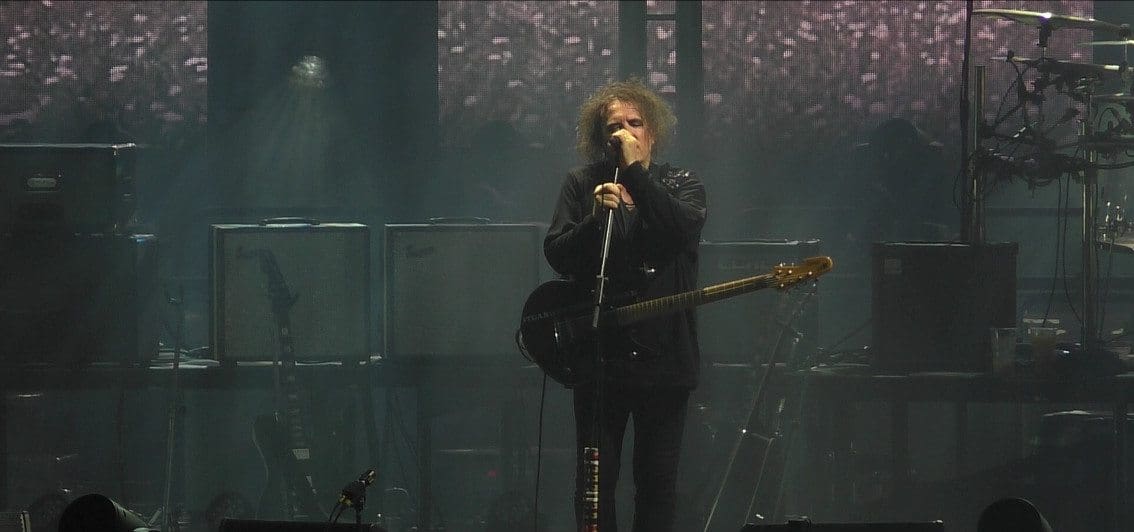 Here's something which caught us by surprise. Polish die-hard The Cure fans (from www.thecure.pl) have united to record a multicam of The Cure concert in Lodz, that took place on October 20, 2016. Almost exactly a year after this event, they will release the film. It will be released completely free of charge to download in various qualities.
In a reaction the people behind the project tell Side-Line: "The goal was to create a one-of-a-kind multicam, with the best possible quality of audio and video. Almost 1 000 people joined this project and sent their videos and photos. More than 350GB of video files with different quality, from phone clips to Blue Ray and 4K quality files were gathered."
Luckily enough the fan club also managed to get audio files with a quality close to that of a soundboard recording. The result is a 2h 43 minutes long concert video of which you can see 3 promotional videos below.
The Cure – "Lullaby"
The Cure – "A Forest"
The Cure – "Just Like Heaven"
The film will be made available for free download from the website www.thecure.pl .