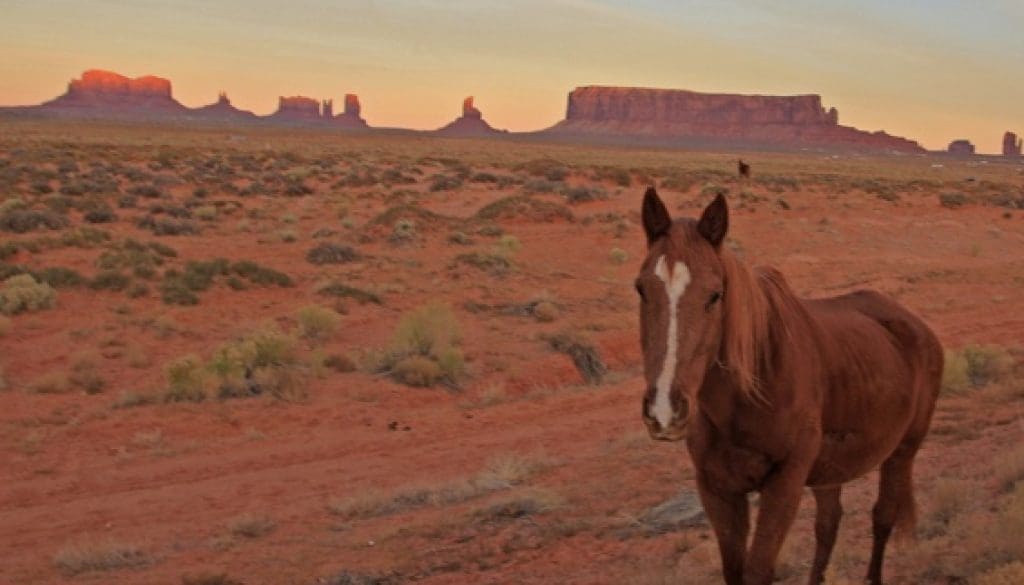 There are many great songs that feature horses and horse-riding. Some are literal while others use horses as a metaphor for something else.
So, which are the best songs for horse-lovers and everyone else to enjoy?
A Horse with No Name by America – 1972
Possibly the most famous song to feature a horse, this effort from one-hit wonder America tells us about a long trip through the desert with a nameless horse.
The song came to the writer in a sort of dream that he never fully understood and a lot of people initially think that it is by Neil Young, due to its similarity with his songs.
In the lyrics, the horse was allowed to run free after nine days in the desert. Some radio stations banned it because of the assumption that it was about drugs, but it still reached the top spot in the charts of several countries
Ride a White Horse by Goldfrapp – 2006
This dance song tells us that "I want to ride on a white horse". It was highly successful, reaching high up many charts across the world and also featuring on television. But is it really about riding a white horse? The rather weird video doesn't make things much clearer, to be honest.
One piece of inspiration, as confirmed by Alison Goldfrapp, was the moment when Bianca Jagger sat on a white horse in the Studio 54 club. This happened in 1977 and it is widely regarded as one of the most iconic images of the disco era. Jagger has since confirmed that she just sat on the horse, despite most people believing that she actually rode it into the club.
Old Town Road by Lil Nas X featuring Billy Ray Cyrus – 2018
This was another well-loved song, with the country rap remix featuring Cyrus particularly memorable. The lyrics tell us that the singer is going to "take my horse to the old town road" and ride till he can't no more. It became the fastest track to ever reach diamond certification by selling 10 million units.
The song's idea of riding down the old town road on a horse is said to be a metaphor for success. However, the lyrics were written when the rapper was at a low point and feeling out of options in his life. So the idea of riding a horse is like running away from a bad situation before reaching something more positive.
Saddle Up by Traumton featuring David Christie –2015
This song was originally released in the 1980s by Christie, and was a decent hit at that time. The new version in 2015 introduced Saddle Up to a new audience. It mentions putting on a sombrero and poncho, as well as the advice to "saddle up and ride your pony".
You don't need to own a horse or be an avid viewer of races like the Kentucky Derby and Belmont Stakes to get the message on this song. It tells us to get moving rather than sit around feeling lonely.
Crazy Horses by The Osmonds – 1972
This song was notable because it is one of the few hits to include what sounds like a horse. The neighing noise was actually created by an organ. This was an attempt by the group to get away from their image as a manufactured boy band and produce their own song with a heavy rock riff.
Crazy Horses proved to be a breakthrough in the UK for The Osmonds, and was successful elsewhere too. It is said to be about air pollution, rather than actual horses. The crazy horses in the lyrics are automobiles, which use their horsepower to contaminate the skies above us.
Here you have the best songs about horses. And if you love horses and horse racing, check out the latest horse racing results here in TwinSpires.com.