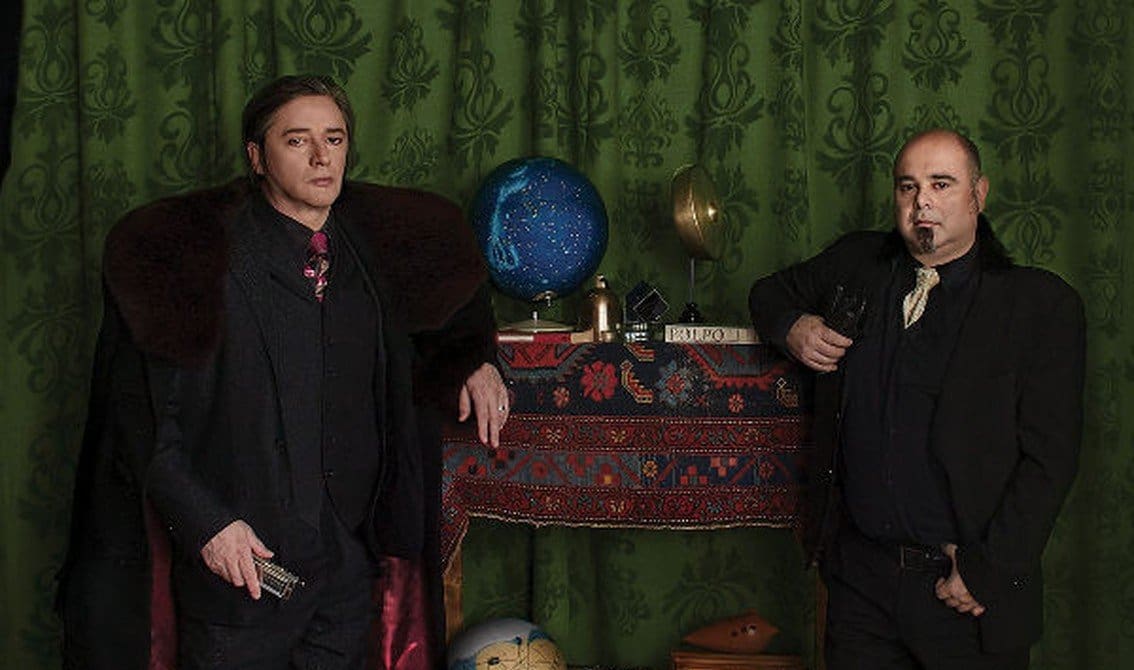 "Nerssimo" (Italian actually meaning the superlative for black) is the brand new album for the duo Teho Teardo & Blixa Bargeld which will be in stores in mid-May (but you can order it right here on CD and vinyl). The album comes 3 years after their debut album "Still Smiling". Note that the songs on the album were written and sung in German, English and Italian; the title song for instance is featured in English and Italian.
For those who dig the artwork of the album, know that the cover artwork was inspired by a painting from Hans Holbein the Younger titled "The Ambassadors" (1533). Embedded in the painting are enigmatic references to philosophy, religion, mortality, and illusion, which connect to some of the themes in the album.
To give you an idea how the band sounds, check this track from their previous album. Highly recommended!