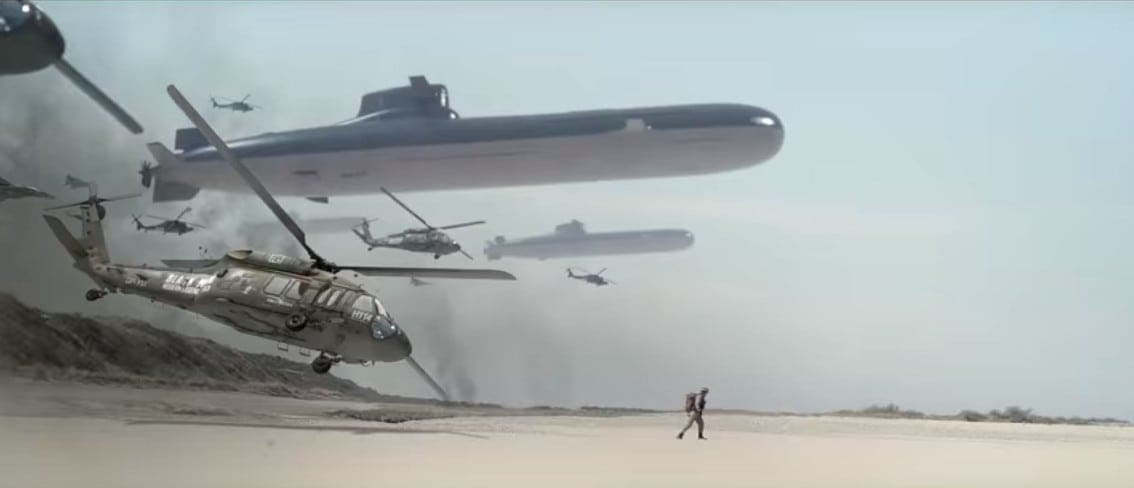 "Grief, dance to death" is the rather breathtaking new videoclip of Madben with Rebeka Warrior and Manu Le Malin. The track is taken from the album "Fréquence(s)", released last April on the label Astropolis. For the occasion the French dj and producer Madben invited the French singer Rebeka Warrior (aka Julia Lanoë from the electroclash act Sexy Sushi) and the hardcore dj Manu Le Malin.
In the video you see a soldier who wakes up on the ground, afterwards walking for weeks, months, maybe years, without a precise destination. He goes through seasons and landscapes. Then, in this world without life, the first anomalies appear when the soldier comes face to face with many concepts that found our moderns societies, represented by objects in levitation: a TV, boats, crosses, planes and weapons.
Here's the video itself. Recommended!