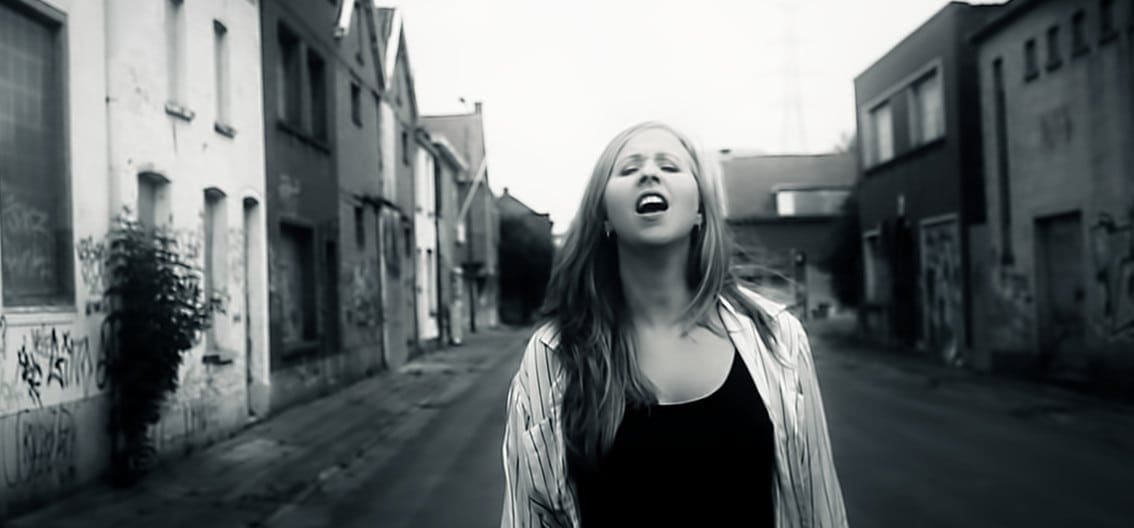 Out now is the newest music video from Psy'Aviah. The video for "The Great Disconnect" was shot in "Doel" (Belgium) – a village which is largely abandonned, and which basically turned into a ghost town. Above you can see a still taken from the video featuring Marieke Lightband on vocals.
Yves Schelpe: "Situated next to a nucleair power plant, the town itself was a perfect setting for the thematics of the song, as it reflects a slow still moving world, abandonned, you feel disconnected, as the song portrays the emotion of loneliness in the age of anxiety and depression."
The song is taken from the download only "Looking For The Sun" EP (and is featured on the band's most recent album "Lightflare" as well) which is available on Bandcamp, iTunes, etc…
You can check the full EP out on Spotify or Bandcamp.