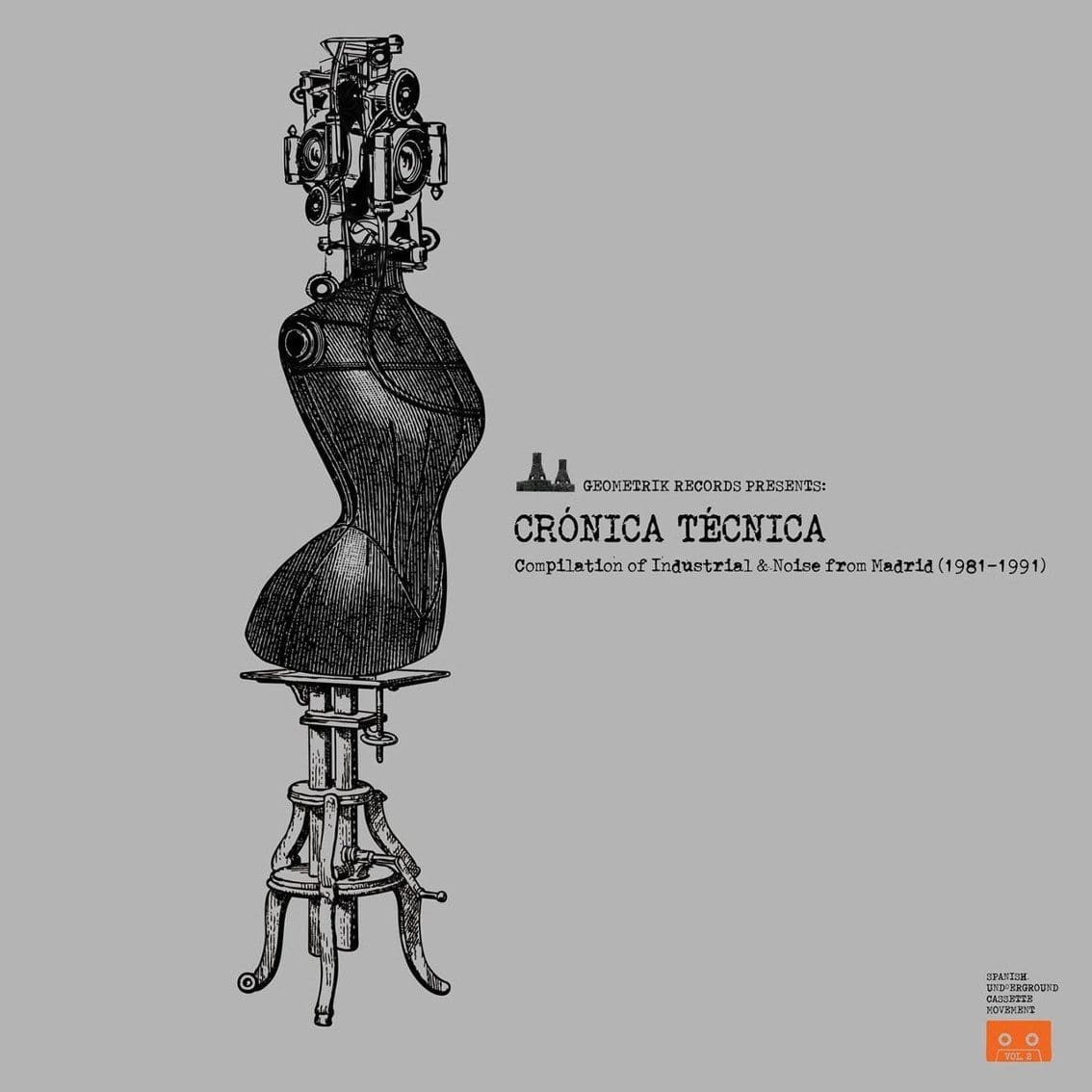 This is a gem for fans of early (80s) electronic music from Spain. Out in the next weeks is a double vinyl called "Cronica Tecnica: compilation of industrial and noise from Madrid 1981-1991".
The set includes an 12 page A4 booklet with information, images, photos and two exclusive texts, in Spanish and English, by Francisco Felipe (La Otra Cara de un Jardin) and Andrés Noarbe. You can order this 2LP vinyl right now.
The selection for the compilation (check out the tracklist) was made by Andrés Noarbe, manager and editor of Esplendor Geométrico since its founding in 1980 and director of the pioneer label in publishing electronic music in Spain: Discos E.G. (now Geometrik Records). The compilation is the second volume of the Spanish Underground Cassette Movement series after the first one: "Fungus Cerebri", dedicated entirely to Esplendor Geométrico and still available right here.
The Spanish electronic scene in the eighties
During the 80s, the Spanish electronic scene saw a ton of electronic music cassettes being released, often edited and distributed by the artists themselves. You could find releases from pioneers such as Esplendor Geométrico (EG-1, 1981), La Otra Cara de Un Jardín (1981), and el Internado (the first project of fame Francisco López). Shortly after, artists and labels appeared throughout the Spanish geography, such as Ortega y Cassette and Laboratorio de Música Desconocida, both in Barcelona, Auxilio de Cientos (Granada), Interacción (Madrid), El Consumo del Miedo (Jaén), Necronomicón (Puertollano), STI (Zaragoza), and so on.
In Madrid you would find cassette labels such as Toracic Tapes (directed by Miguel A. Ruiz), I.E.P. (founded by musician Luis Mesa), Proceso Uvegraf (by Juan Teruel), and EGK (the sub-label for cassettes of Discos Esplendor Geométrico). The compilation we talk about here picks from this Madrid-based scene with music recorded between 1981 and 1991 and which focused mainly on Industrial, noise and experimental music. Some of the musicians, such as Uvegraf or Miguel A. Ruiz, are still active.