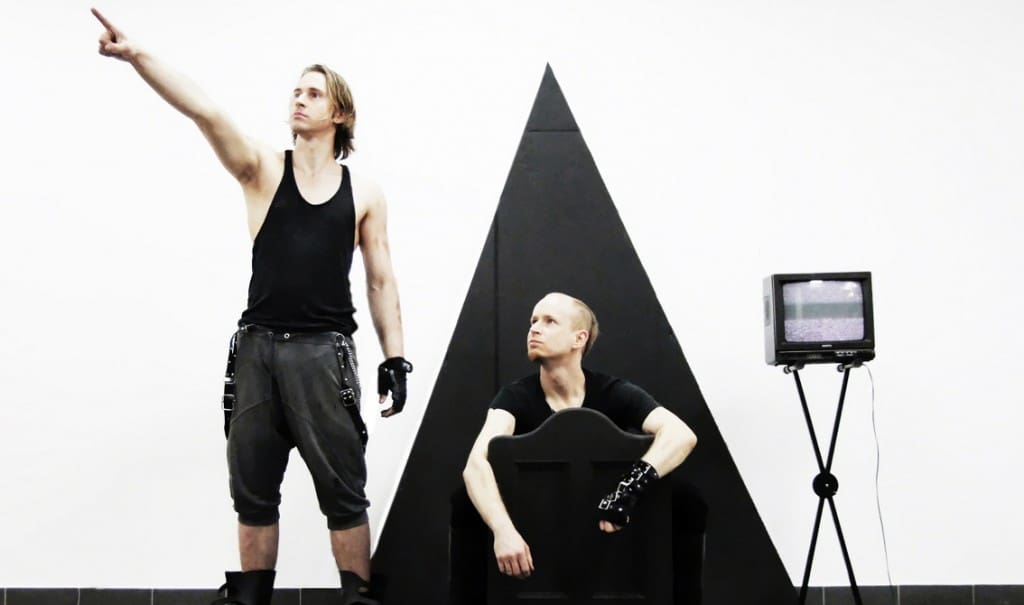 Track 61 on our free download compilation "Face The Beat: Session 3" is by Uncarnate. On "Face The Beat: Session 3" the band offers "Homesick" as reinterpreted by Mexican industrial artist Exemia.
You can listen to the track below.
The band is currently working on the release of the band's first EP, "Weak protein life". Uncarnate was actually founded by accident. Two musicians met at Castle Party (the largest Polish dark independent festival) and within a couple of minutes they decided to start a band. Things can go pretty fast if you are in the right place and time so it seems. What followed was a blend of cold modern electronic sound and melodic vocals.
The duo aren't exactly newbies either. Adam has experience in producing disharmonic and ominous sounds for the darlk electro act Orbicide, both in studio and on stage. Wojciech has been behind several rock bands and brings a sense of harmony into the band's music. Before releasing the track on the Side-Line powered compilation, the band had released 2 songs. The original version of "Homesick" appeared on "Elektro Villain 004" (UK) while "Singularity" landed on Mechanized's Freak Machine 0.3 (Ecuador).