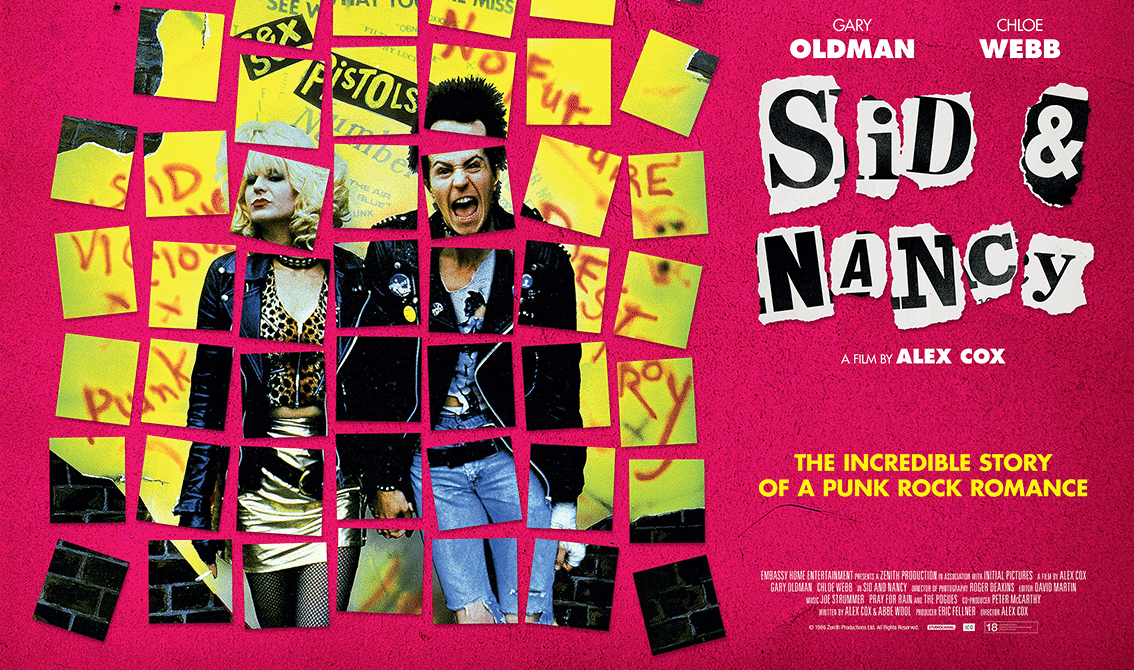 On 5th August 2016, the cult-classic "Sid & Nancy – Love Kills", a vivid and shocking portrait of the mutually destructive drug-and-sex filled relationship between Sid Vicious and Nancy Spungen, will be broadcasted again in UK cinemas to celebrate 40 years of punk and the 30th anniversary of this legendary release!
This cult-classic details the volatile, unhealthy and troubled relationship between the American groupie, Nancy Laura Spungen and punk-icon Sid Vicious (real name John Simon Ritchie), who replaced Glenn Matlock as bass guitarist with Sex Pistols. After their break up, Vicious attempts to build a solo career while in the grip of a heroin addiction. When Nancy is found stabbed to death, Sid is arrested for her murder.
The film embodied the noise, chaos and fury of punk while at the same time revealing the intimate and heart-breaking relationship between two lost souls, stuck in a situation they couldn't handle. Gary Oldman & Chloe Webb both did an awesome performance as main actors, while Courtney Love and Iggy Pop also can be seen acting. The soundtrack features songs of Joe Strummer (The Clash), The Pogues and of course Sex Pistols!
A new special edition DVD/Blu-ray with special features is available from 29th August 2016 via STUDIOCANAL. The movie was directed by Alex Cox and supervised by Roger Deakins.