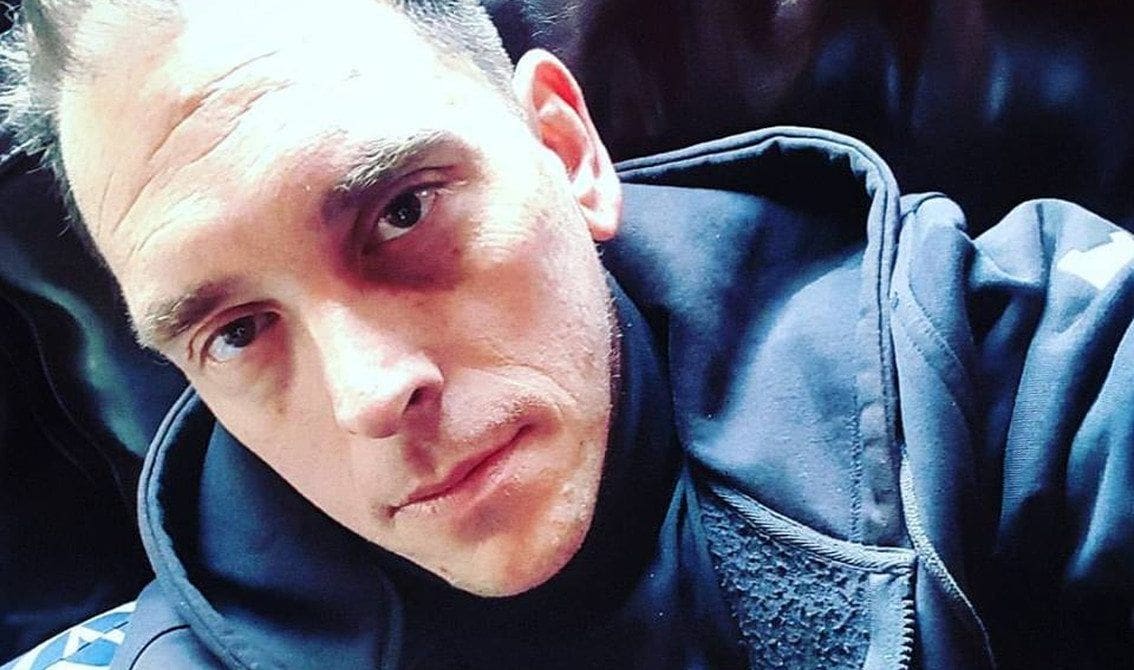 Bruderschaft's very own Rexx Arkana has now himself been diagnosed with cancer, the disease of which his father died of and which pushed him to launch the famous Bruderschaft project. The bad news came while preparing for unrelated surgeries approximately 2 months ago. Incidental testing confirmed that he had cancer.
Rex has recently undergone surgery, and is in the process of going through a substantial recovery program which of course has weakened him a lot. These treatments are on top very costly, which is why a fundraiser has been raised in order to help him while he gets back on his feet.
And we want to help him with that! Let us all help Rexx staying out of money worries while he works on his speedy recovery. And this fundraiser offers the best perk there is: Knowing that you have made life a lot less worrisome for one of the best and sweetest guys around in the electro / ebm scene (we still remember he couch-surfed in the Side-Line offices 10 years ago, and it was a true pleasure having Rexx 'Nuke them all' Arkana in the house for a couple of days).
The fundraiser can be found here, leave a message too if you want to send kudos to Rexx.
New York City-based DJ Rexx is worldwide known for backing the Bruderschaft project (besides his own aggro tech project FGFC820), an electronic music artist's collective which was conceived as a charity project focused on cancer research and treatment in the wake of Arkana's father's death from the disease. Bruderschaft brought together a large number of artists from the underground electronic music scene for the production of the band's first single, "Forever". The collaboration included Rexx Arkana (lyrics), Ronan Harris (VNV Nation – vocals), Sebastian Komor (Icon of Coil – programming/production), Joakim Montelius (Covenant – samples/loops) and Stephan Groth (Apoptygma Berzerk – backing vocals). Released by RazorBurn Records, in European partnership with Alfa-Matrix in 2003, the "Forever" EP featured a large list of remixers, including Front 242, Camouflage, Feindflug, Melotron, The Retrosic, Negative Format, Angels & Agony, Colony 5, Lights of Euphoria, Davantage, Grendel, Punto Omega, [:SITD:] . In 2013, Bruderschaft returned with the single "Falling," featuring Daniel Myer of Haujobb on vocals. The EP was released through the Alfa Matrix label later that year.
In short, this is THE man which has made a lot of things happening for a lot of people. Now let us all make it happen for him too!