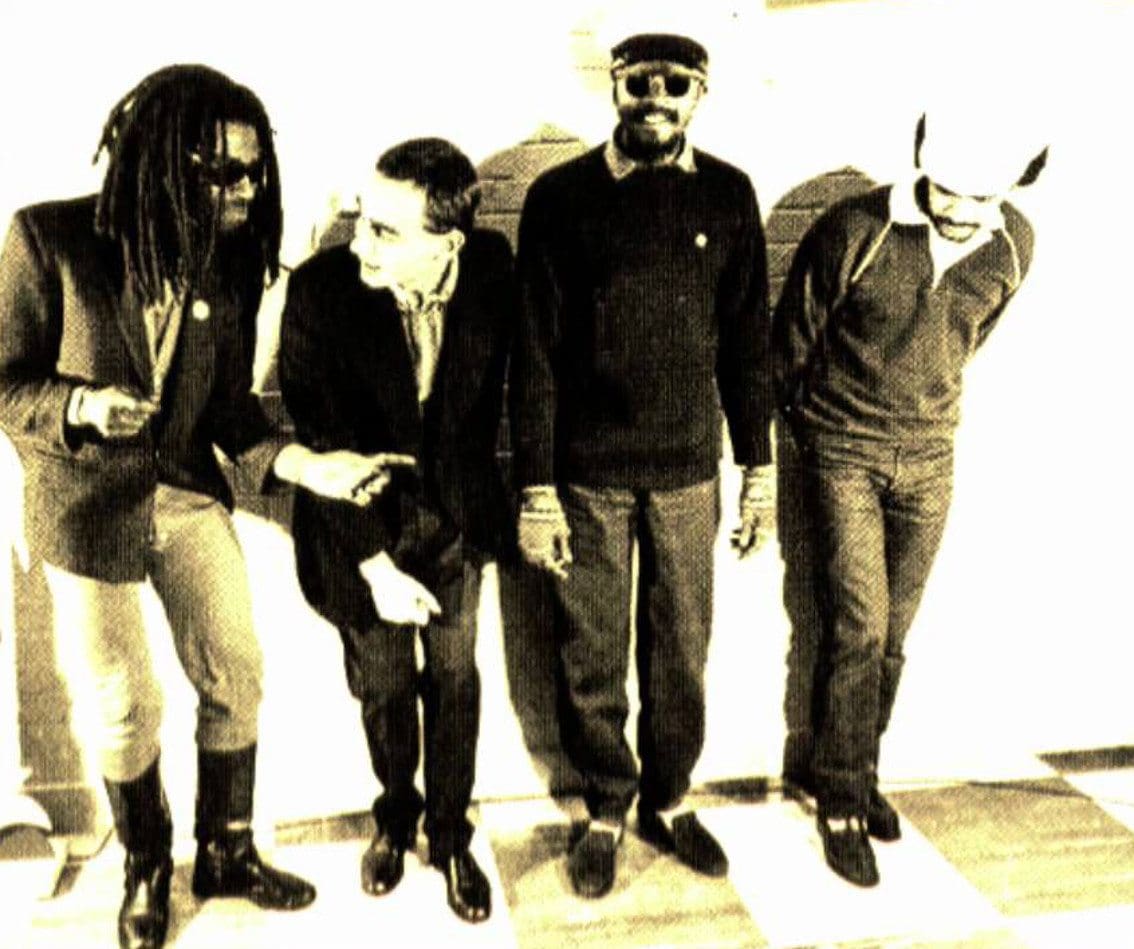 Here's something for those Factory Records fans who want to collect everything related to the label and its personnel. "1965-1980" and the mini-album "In Dub", 2 classic releases by the punk-dub rhythm act Basement 5, finally see a reissue.
The "1965-1980" album takes its title from the year frontman Dennis Morris (legendary photographer of Bob Marley and the Sex Pistols) arrived from Jamaica to its recording in 1980. Having secured the services of Factory Records renowned in-house producer, Martin Hannett (Joy Division) things looked good. However, the original drummer walked out on the first day of recording and was immediately replaced by the Blockheads Charlie Charles who went to finish the sessions. In the spirit of the day things didn't last, underlying tension saw the band implode whilst touring through Europe. The final incarnation of the band lasted a mere eighteen months.
The "1965-1980" sessions also yielded dub versions of several of the main tracks and were later on released as "In Dub".
The re-issue comes on vinyl and can be ordered right here.
Basement 5 formed in London in 1978. Their first vocalist was Winston Fergus, then Don Letts. One of their early performances was a support for Public Image Ltd.'s London debut at the Rainbow on Christmas Day 1978. Finally in 1979 Dennis Morris took over as creative force, lead vocalist and lyricist. He also designed the Basement 5 logo and created their image. The drums were played by Richard Dudanski, who had played in the bands 101ers, The Raincoats and Public Image Ltd. Their songs reflected the political situation of the time in Great Britain including youth unemployment and strikes. In 1980 they got signed to Island Records with vocalist Dennis Morris. Shortly after releasing the single "Last White Christmas" in 1980 the band broke up, with several members forming Urban Shakedown.
Here's a video for "Riot" in a remastered version.