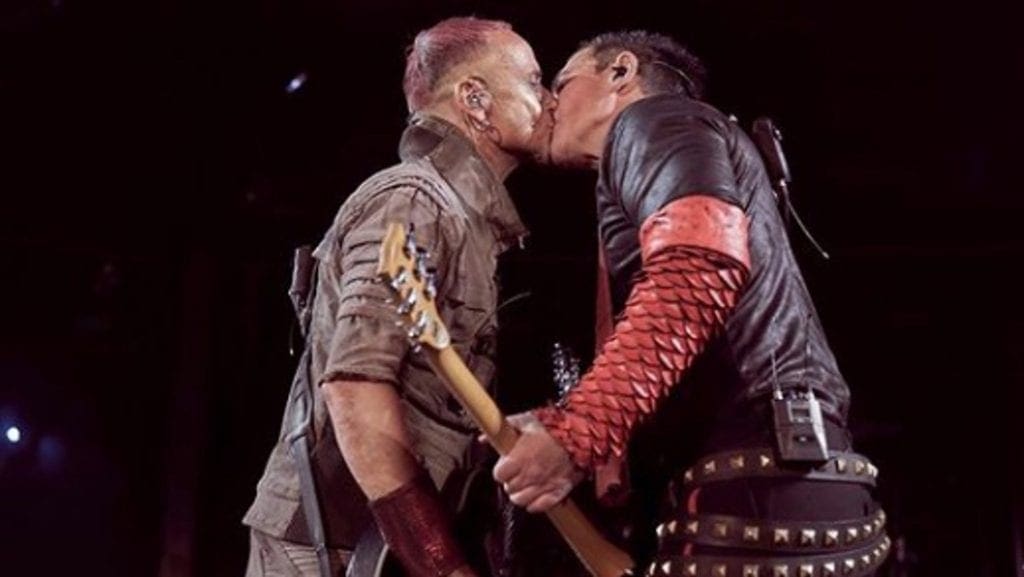 (Photo by Rammstein) This news remained largely unnoticed in the Western press, so we are bringing it today. The Rammstein guitarists Paul Landers and Richard Kruspe have defied Russia's anti-LGBT laws during their set at Moscow's Luzhniki Stadium by sharing a quick kiss on stage. The snog was in direct violation of the country's gay propaganda law, which has been in effect since 2013 and which stipulates that it is a crime to present any non-traditional sexual preferences or lifestyles as normal in media or any type of public space.
The law was voted "for the Purpose of Protecting Children from Information Advocating for a Denial of Traditional Family Values". It was unanimously approved by the State Duma on 11 June 2013 (with just one MP abstaining—Ilya Ponomarev) and was signed into law by President Vladimir Putin on 30 June 2013.
The band also shared a picture of the 'event' with the caption, "Russia, We Love You!".
And there is also a video of the 'kiss'.