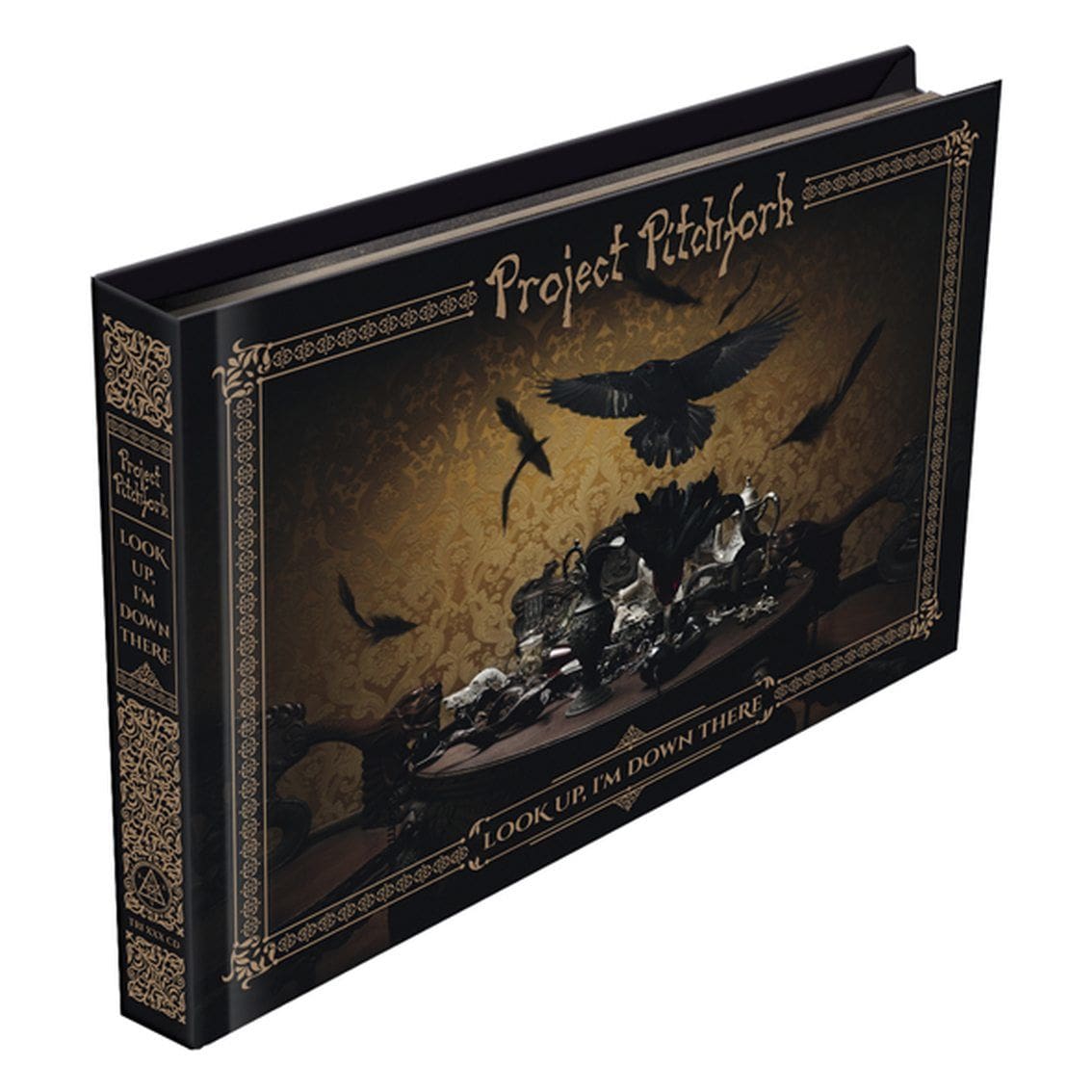 Out in a few weeks from now is the newest Project Pitchfork album "Look up, I'm down there". "Look Up, I'm Down There" is being released to commemorate the 25th anniversary of this pioneering act which we saw growing steadily from the smal band they were (the early demos we received from them however already showed they had 'it') to the huge scene act they are now.
The new album will a see a normal CD version (available here) but also as a super deluxe and mega-limited 2CD art book (available for ordering right here on 2525 copies only, peanuts for such a big act).
CD 1 of this must-have set will hold the album "Look up, I'm down there" while CD 2 will contain an exclusive song and five remixes by Peter Spilles. The book itself holds 80 pages in landscape format contain the entire album lyrics next to a short story by the fantasy author Björn Springorum, based on the album concept and included in English and the original German versions. All sets come hand-numbered by Peter Spilles and signed by Peter Spilles, Dirk Scheuber and Jürgen Jansen.
USA readers, if your order this set here you will get FREE shipping on orders over $100!