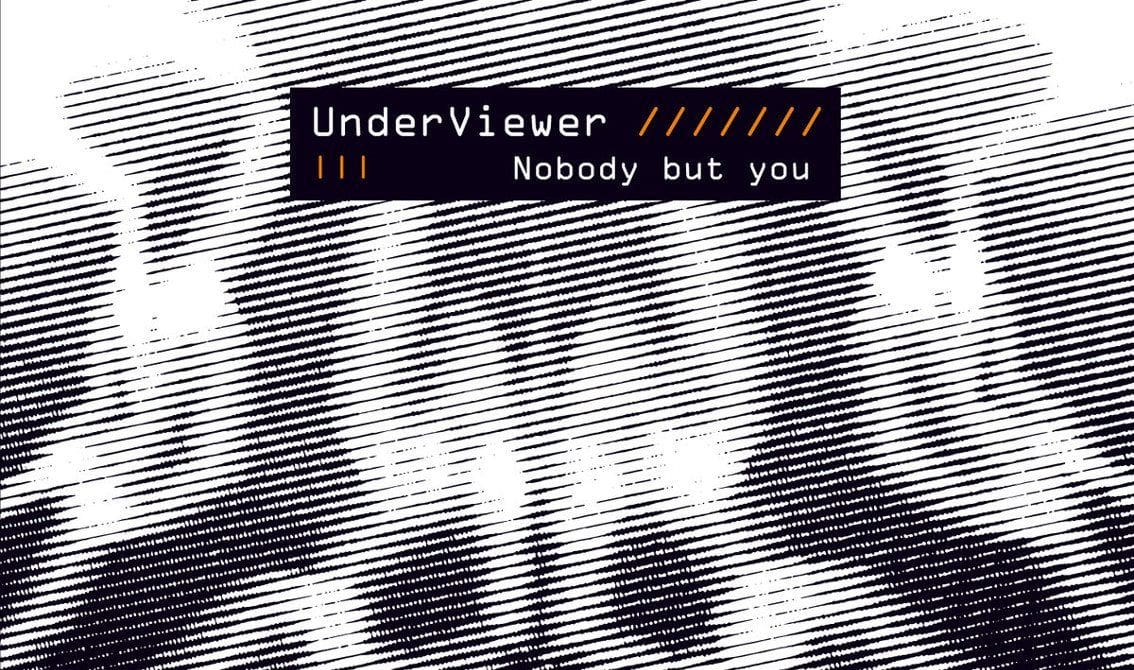 Before joining Front 242 in 1981 the two Brussels-based artists Patrick Codenys and Jean-Luc De Meyer used to be working together as a duo (since 1978) under the Underviewer moniker, using a bass, synthesizers, rhythm boxes and a tape recorder. Some of that older material ended up on the "Geography" remaster released via Alfa Matrix a few years ago. But for the rest the project laid dormant for over 30 years.
The duo however recently recovered tracks from their early 4-track tape recordings and even recreated some of them by meticulously reusing the same vintage machines.
The first result is the 2-track download "Nobody But You" which was released out of the blue on Friday evening via Bandcamp (Side-Line readers following Front 242's Instagram account got an exclusive preview snippet after which the ball really got rolling). Included in the single are 2 tracks: "Nobody But You (redux)" (03:12) and "I Remember" (02:41). The single is just a first teaser as the band is prepping a forthcoming full length album, "Wonders & Monsters".
The reaction of those who bought the single instantly (even without pre-listening to the tracks) is more than clear, this release is exactly the good news they wanted. Peter Louies says: "These tracks are good! Love it. Typical Front 242 style was already present in these tracks. Looking forwards to the album." The same positive sound came from Marcus Krummacher: "Bought it and I am positively surprised, I was expecting stuff like on the 2nd disc of the Geography remaster." Didrik Peterson describes his surprise in 3 words: "Truly. Splendid. Damn!" Further feedback came from Hampton Mills ("These two tracks are fantastic!"), Mark Bristol ("Purchased. HIGHLY recommend. Great analog sound!"), Hálás Elod Joszef ("Impressive!!!!"), Luc De Schrijder ("Great great great great!!!") and many many more.
Below is the Instagram post by Front 242, the single can be found right here: