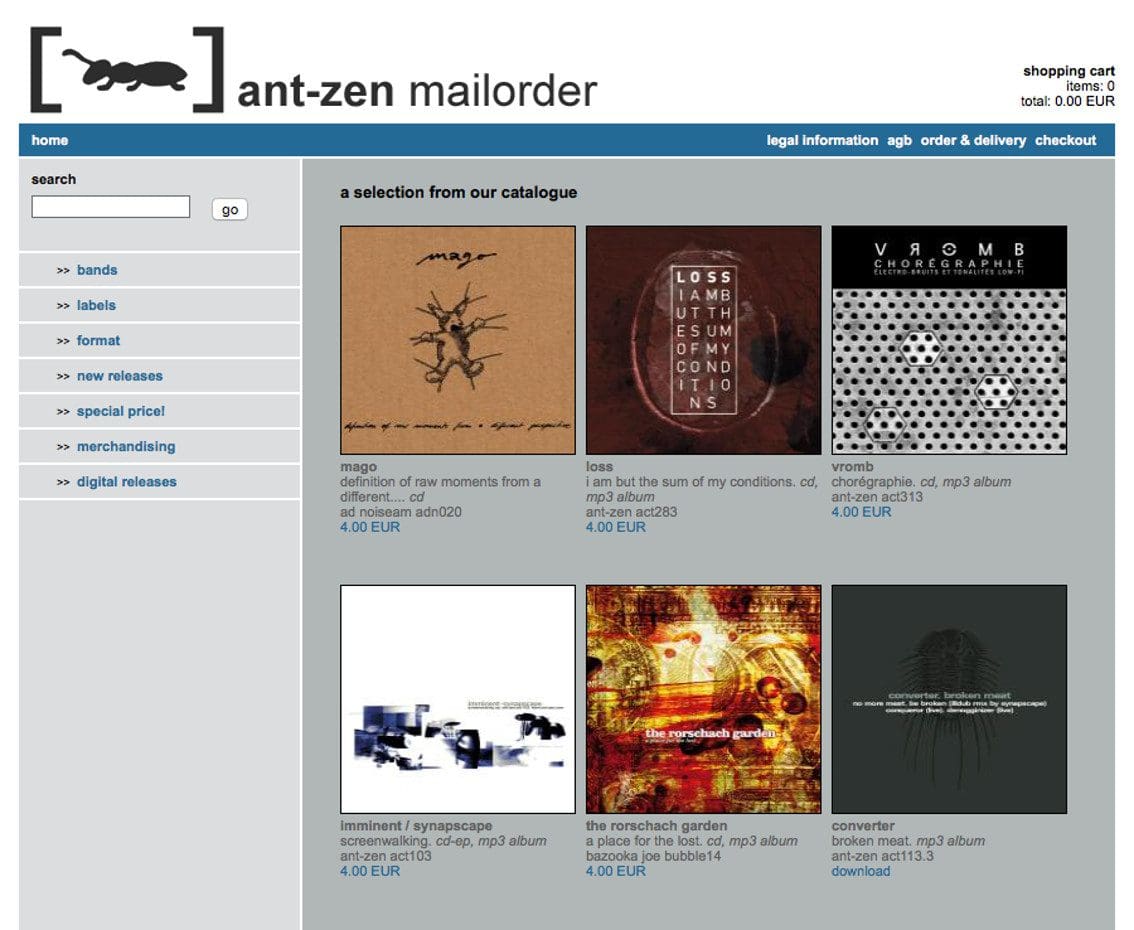 This afternoon, in an email carrying the subject line 'ant-zen warehouse closing: final sale', Stefan Alt (boss of the German power noise label ant-zen) has announced that the label will stop producing CDs and will instead focus on download-only releases.
As a result ant-zen and its associated labels will no longer have physical releases and will close its mail-order shop/warehouse at the end of February 2019.
The label's back-catalogue and new releases will be available on digital format via bandcamp and all major digital outlets (as they are now).
The ant-zen label was founded in 1993 by Stefan Alt (aka recording artist S.Alt), who serves as the art director. The name was derived from the phrase "anti zensur". Alt also releases material on the imprint label, Hymen Records.