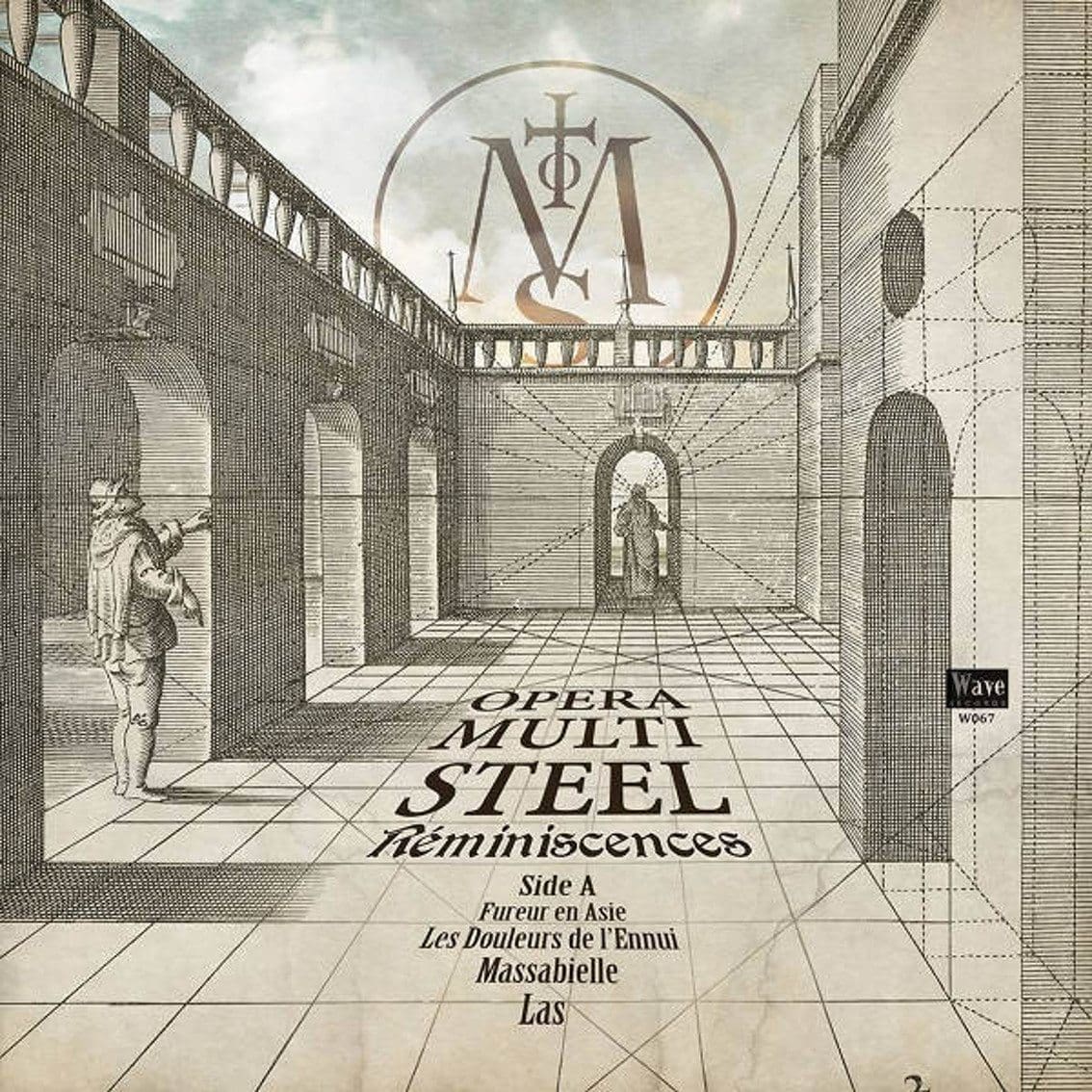 "Reminiscences" is the title of a brand new studio album by the French coldwave band Opera Multi Steel (OMS). Brand new? The album holds a a selection of 8 tracks of the band revisited in a punchier and more electro style compared to the original versions which were recorded in the combo's usual style mixing medieval and renaissance elements in electronic music.
The album will be out as a picture vinyl right here.
The Bourges based act was formed in 1983 by Franck Lopez, Patrick L. Robin and Catherine Marie. The band is
Not only the music was revisited, the band also fully re-recorded the vocals using sounds and historical instruments cherished by the band since its beginnings: TR 808, TR 606, TB 303, Elex, Casio VL-1, recorders, medieval choirs and various samples.
The tracks on "Réminiscences" are taken from albums such as "Cathédral", "A Contre-sens", "Les Douleurs de l'Ennui", "La Légende dorée" and even from the very first ever release of the project: the vinyl EP "Eponymous" from 1984.
Here's an official video for the track "Les Sens".