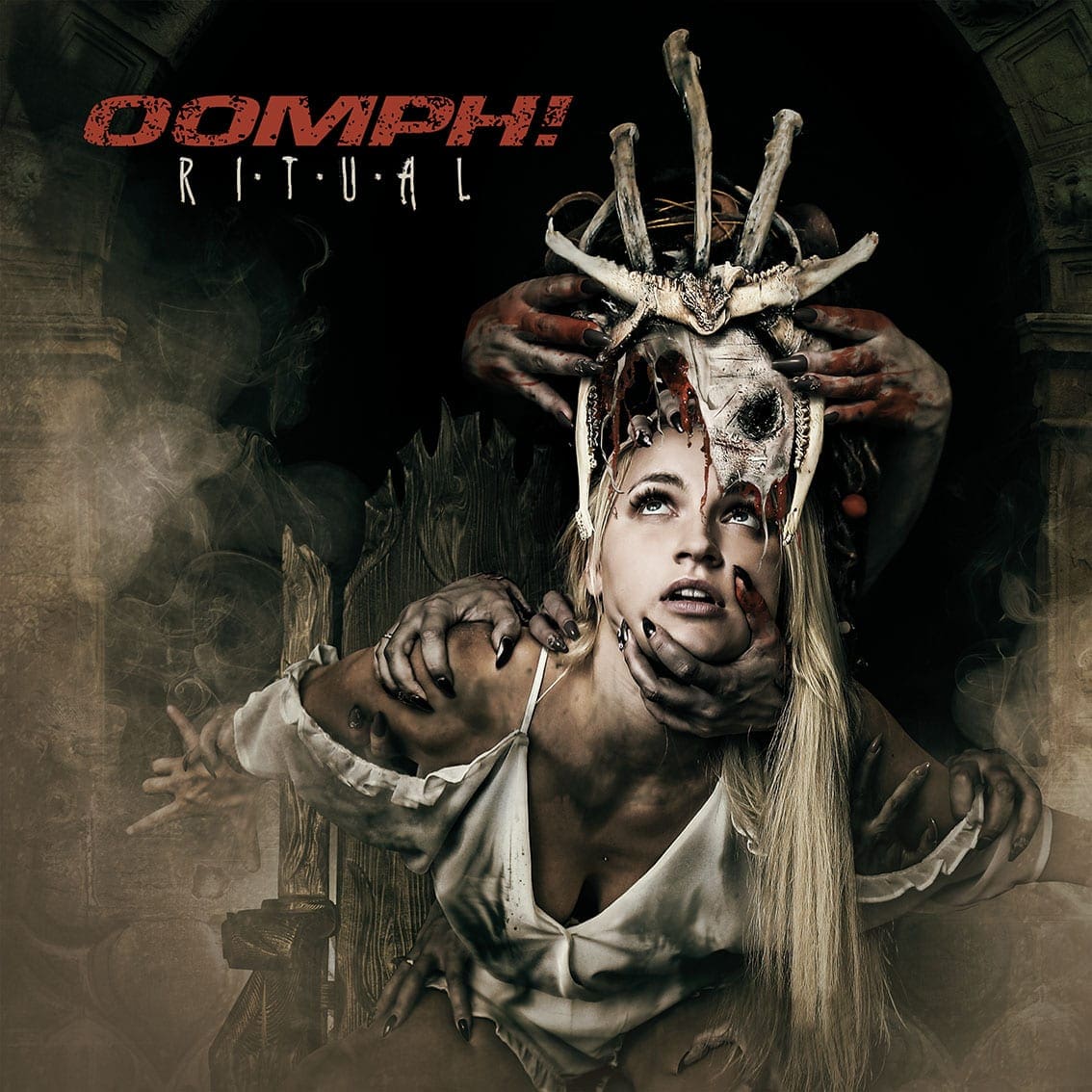 The German industrial-metal trio around Crap, Dero and Flux is ready to release its 13th longplayer on January 18th 2019, called "Ritual". According to singer Dero it's "the most aggressive, heaviest and darkest album in a while".
The band states further: "We are very happy to introduce you to our new album "Ritual" today! This album contains 100% OOMPH!: We wrote, produced and mixed everything in our own recording studio! We used our time in between two tours to get some fresh and very inspiring impact of the recent live experiences and composed the majority of the songs in jam sessions all together. That probably explains why the songs on Ritual are hard, riff-heavy and dark. The album artwork brilliantly supports the mystical character of our songs and lyrics and leaves plenty of scope for own interpretations."
Tracklist:
01. Tausend Mann und ein Befehl
02. Achtung! Achtung!
03. Kein Liebeslied
04. Trümmerkinder
05. Europa (feat. Chris Harms / Lord Of The Lost)
06. Im Namen des Vaters
07. Das Schweigen der Lämmer
08. TRRR – FCKN – HTLR
09. Phönix aus der Asche
10. Lass' die Beute frei
11. Seine Seele
12. In der Stille der Nacht (Bonus Track)
13. Lazarus (Bonus Track)
14. TRRR – FCKN – HTLR (Lord Of The Lost Remix) (Bonus Track)
The album will be available in different formats:
• Jewel case CD incl. 11 tracks
• Limited edition digipak (6 pages) incl. 11 tracks + 3 bonus tracks
• 2LP gatefold (tracklist = digipak)
• Deluxe box incl. limited edition digipak + 7″ vinyl (+ excl. track "Ich bin ein Fels"), Cover flag, Mask pendant
• Digital version (tracklist = limited edition digipak)
The stunning artwork was done by Stefan Heilemann (Heilemania).
The album can be pre-ordered here