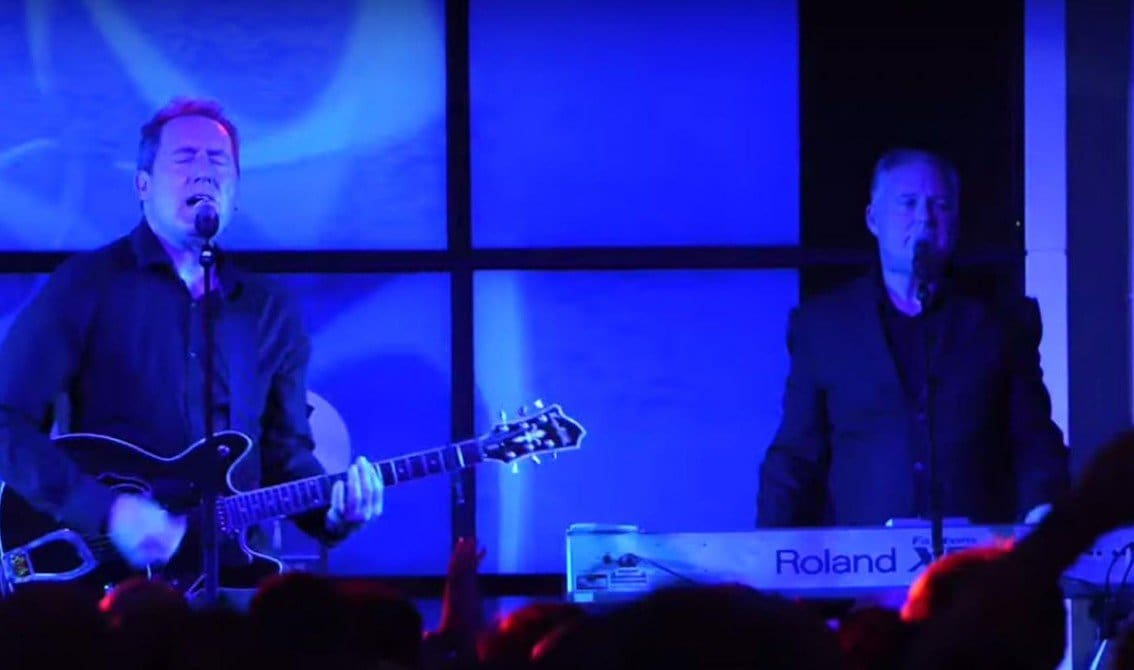 Orchestral Manoeuvres in the Dark (OMD) have announced the publication of the book "Pretending To See The Future", in celebration of the band's 40th anniversary.
To be published in November 2018 "Pretending To See The Future" is an oral history – told in the first person – of OMD, mixing hundreds of fan anecdotes with memories from the band, their collaborators, other musicians and celebrity admirers garnered from 40 years of recording and performing. The book contains commentary from OMD founders Andy McCluskey and Paul Humphreys, plus band members Martin Cooper, Malcolm Holmes and Stuart Kershaw, and is packed full of memorabilia and hundreds of photos. With many images in full colour and previously unseen pictures from the band's own archive. Or as the press text says: "This is the OMD story as it's never been told before."
The book is now available to pre-order from PledgeMusic. All early pre-orders from Pledge will also receive an exclusive flexi-disc featuring a very rare and previously unheard demo of "Messages" from the summer of 1978 before Andy and Paul actually formed Orchestral Manoeuvres in the Dark.
Recorded in the garage studio of school friend Paul Collister who would become OMD's manager, and featuring the electronic drums built by Paul Humphreys, this is the sound of two 18 year old kids experimenting in early electronic music. The song would become the band's first hit single two years later.
The flexi-disc will be made to order for the initial purchases of the book and will not be available elsewhere.