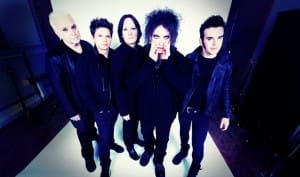 The Cure frontman Robert Smith has announced that a new The Cure album is in the pipeline. It will hold several tracks from the canceled 2CD record they had planned to release via but which remained unreleased. That really pissed of Robert Smith because The Cure had cancelled their upcoming North American tour so they could polish off their new double album.
Robert Smith: "I was so fucking angry that they wouldn't release a double album that I wouldn't give them the other songs."
More info as it leaks out.
In the meantime, enjoy this The Cure tribute release: