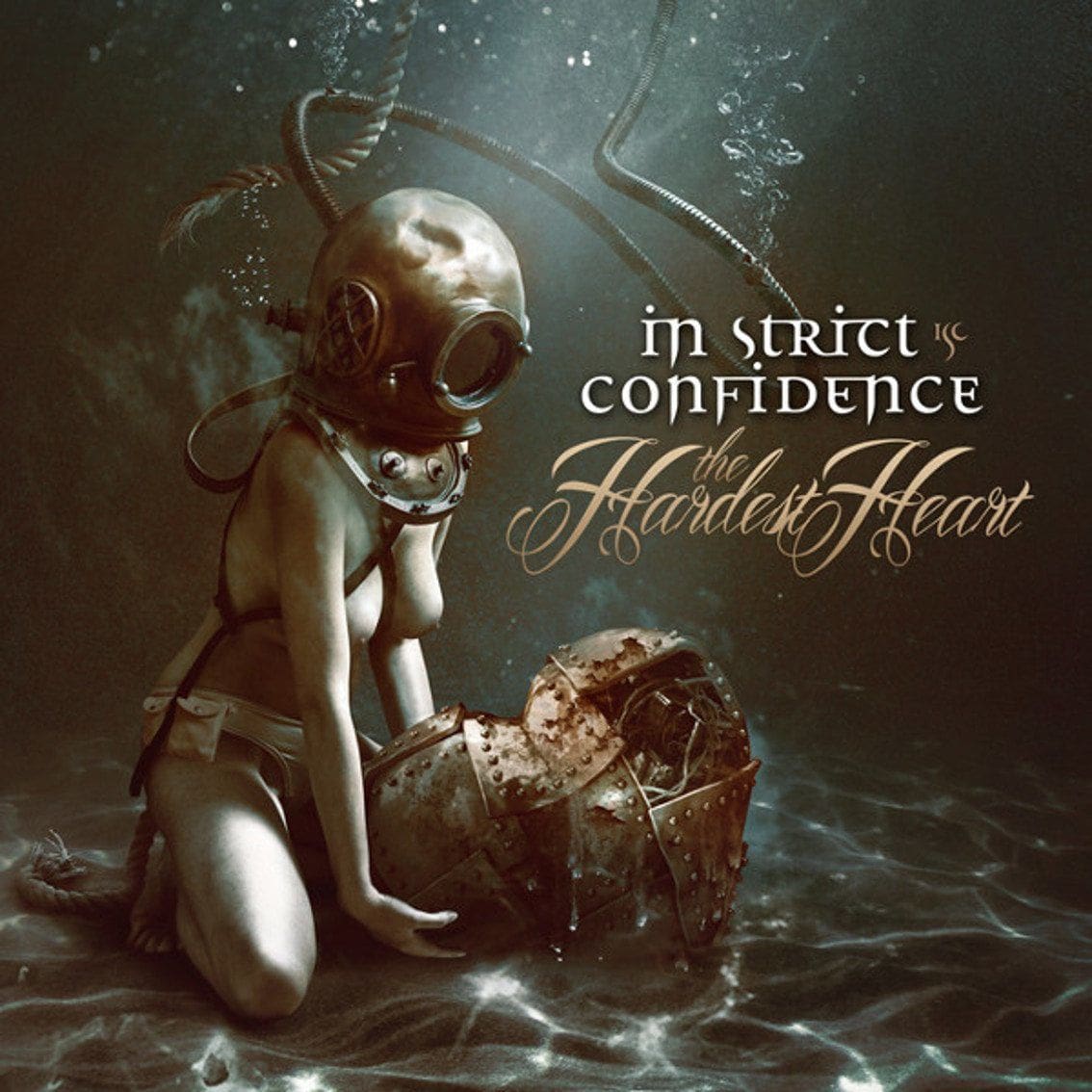 December sees the release of a brand new In Strict Confidence album, "The hardest heart". The release will be available in 3 formats, a very limited 2CD + MC boxset (available right here), a normal CD version (available right here) and another limited item, a 2LP vinyl version (available right here). The MC included in this boxset is actually the since long deleted 1997 album "Face the Fear". Next to this this set includes an In Strict Confidence condom, two pins, a collection of stickers and postcards.
Here's what Dennis Ostermann has to say about the all new album: "You need one thing when it comes to new In Strict Confidence album releases: patience. Although we could have shortened the wait, we compensated for the delay with two preliminary singles. All signs pointed to the fact that we can focus on our own strong points, we can focus on well- known classics and, while pushing the doors open, we can make our way forward."
Note that the 12 new tracks come next to the two official videoclips for "Somebody Else´s Dream" and "Everything must Change" on the CD version. The 2nd disc in the boxset includes 4 extra tracks: "Time" (Extended Version), "Ой, то не вечер" (feat. Nika Kashirskaya), "Frozen Kisses" (5inch Version) and "Time" (Orchestral).
Here's the video for "Somebody Else's Dream":